Are apprenticeships the answer to the UK's STEM skill shortage?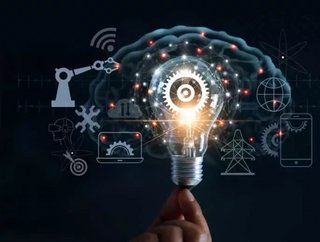 The UK's workforce, and by extension its employers and companies, is struggling with a shortage. According to a report from the Institution of Mechani...
The UK's workforce, and by extension its employers and companies, is struggling with a shortage. According to a report from the Institution of Mechanical Engineers, the current skill shortage in STEM (science, technology, engineering, and maths) trained workers is costing the UK economy £1.5bn.
One potential answer to this issue is apprenticeships, as these courses offer the perfect style of hands-on approach needed to train the future workforce for STEM companies. To explore the matter in more depth, we're joined by Industrial Pump Repairs specialists, Houghton International.
The problem facing STEM companies
First, we'll explore the extent of the STEM skill shortage and how it will continue to grow in the future if left unchecked. According to a response by the Royal Academy of Engineering, more than half of engineering companies say they have had problems recruiting the experienced engineers they need. This demand for skilled and experienced engineers is set to increase considerably over the next three to five years — 90% of engineering, science and hi-tech businesses expect this to be the case. But what is causing this gap?
Alongside this skill shortage, the STEM industry faces the problem of an ageing workforce. As skilled and experienced engineers retire, it is increasing vacancies across thousands of engineering roles. Putting a more exact figure on this is EngineeringUK, which — through detailed analysis — has determined that there are annually 29,000 too few workers with level 3 skills and an even greater shortage of more qualified engineers — 40,000 of those with level 4 and above skills.
Of course, the whole issue is compounded by the uncertainty that seems to have a hand in many struggles at present — that of Brexit. As uncertainty remains, the UK's exit from the European Union could create an even bigger headache for those in STEM sectors.
One potential action point for STEM companies to work on (that could aid a number of issues including the shortage of skilled workers in the sector) is diversity. At present, under 10% of the engineering workforce is female, while those from minority ethnic backgrounds make up just 6% of the workforce.
With roles ready and waiting, apprenticeships certainly look like a promising route for the UK.
The UK's apprenticeship scheme
It used to be that students were expected to leave school and immediately jump into a job. Nowadays, students have a wealth of opportunities to choose from, whether it's A-levels, BTECs or apprenticeships — and the latter is growing in popularity. In the 2016-2017 academic year, 491,300 people started an apprenticeship, with almost a quarter of those under the age of 19. Each month, an average of 23,000 apprenticeship opportunities are listed on the government's Find an Apprenticeship site, while organisations — such as WISE, which campaigns for gender balance in science, technology and engineering — are continually driving initiatives to help grow the number of apprentices in these sectors. 
Michael Mitten, CEO of Houghton International, spoke regarding the matter: "Apprenticeships have been an important part of our business since it first started over 30 years ago and I firmly believe they have been key to our growth throughout this time. As we expand further, our continued investment in apprenticeships is fundamental to ensuring we can maintain a skilled workforce for years to come."
SEE ALSO:
The Financial Times, however, had a more negative view. Between May and July 2017, parliamentary statistics show that only 43,600 people began an apprenticeship, which is a 61% reduction from the 113,000 that started in the same period in 2016. This has been largely accredited to an apprenticeship levy that was introduced in April 2017, which every employer with a pay bill of more than £3mn a year must adhere to if they want to employ apprentices.
Are the engineering and related sectors feeling this in their apprenticeship levels? Apparently not. In 2016/17, 112,000 people started a STEM apprenticeship — up from 95,000 in 2012/13. This growth is impressive and may be a sign that STEM employers are taking on board the warning that they must be creative with their recruitment processes.
Rod Kenyon, former director of the Apprenticeship Ambassadors Network, once commented that: "The traditional recruitment pool is diminishing at the same time as work-based learning routes are facing increasing competition from alternative post-16-year-old provision. Employers wishing to attract quality applicants in sufficient numbers to meet their skills requirements have to look beyond their traditional sources."
Could other demographics offer the solution too? Overall, women account for 50% of all apprentices in the UK. However, for STEM apprenticeships, they make up just 8%. STEM employers are overlooking a great talent pool if they don't concentrate on encouraging women into their companies. According to WISE, 5,080 women achieved a Core-STEM apprenticeship in 2016/2017, while 62,060 men accomplished the same in the same period. What makes this statistic even more concerning is that, according to an Apprenticeships in England report published by the House of Commons Library, 54% of overall apprenticeships starts were women in 2016/2017. Evidently, women are opting for apprenticeships in different fields, which means that STEM industries will continue to miss out on thousands of potential workers until the popularity of STEM careers increases amongst women.
Making improvements
What improvement processes are currently in place? Well, the government has an aim of achieving 3mnapprenticeship starts by 2020 — so does this mean we can expect more initiatives that encourage programmes like these in all sectors, including engineering? Possibly, but more work must be done to hit this lofty figure.
It is important to instil a sense of excitement for STEM industries at school level. Career advisors should make it clearer to kids that a university degree is not the only avenue to success and that the same level of fulfilment and opportunity is available with STEM apprenticeship programmes. Perhaps this means a stronger relationship between STEM firms and educational establishments, which can grant more opportunities for schoolchildren to get first-hand experience of how these companies work in practice prior to having to make an official decision.
There are also benefits in having incentives in place. Already, the Institution of Engineering and Technology (IET) offers around £1mn in prizes, scholarships and awards — including the Apprentice of the Year Award — to recognise successful people in its industry, which acts as a great incentive for young workers to enter the sector.
With a combination of initiatives and positive presentation at educational levels, we should hopefully see an increase in the number of STEM apprentices in the UK.