Closing the labour gap in manufacturing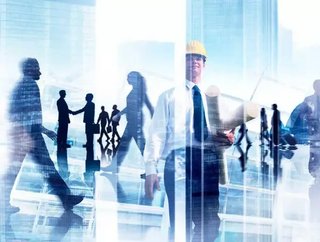 The manufacturing industry started the year on a relatively strong footing, thanks to a 1.2 percent surge in the final quarter of 2016. However, mirrori...
The manufacturing industry started the year on a relatively strong footing, thanks to a 1.2 percent surge in the final quarter of 2016. However, mirroring the sector spurts and slumps since last summer's referendum result, the industry seems to be, once again, in disarray. At the end of June, the Office for National Statistics confirmed that manufacturing activity has plummeted and that the industry has fallen short of growth expectations. Considering that manufacturing accounts for about 10 per cent of UK GDP output, these stop/starts are not helping our economic outlook. The fall in the value of the pound since Brexit has made UK goods cheaper for foreign buyers, but has simultaneously pushed up the cost of imports. Unpredictable patterns and trends in manufacturing records over the past year are reflective of a wave of uncertainty that is seeping into industries across Britain.
Nobody really knows what's going to happen. Yet amid all these ups and downs, there is one constant. Perhaps we should start there…
There is a notable shortage of highly skilled engineers and individuals across a variety of serviced base sectors. This trend has been around since the 80s and 90s when interest in pursuing careers in the manufacturing industry plummeted and the industry image was shattered. Two decades worth of neglect in the quest for talent has unsurprisingly led to the current shortage we are faced with today. The availability of talented people, including scientists, researchers, engineers, and production workers, has been reported as the top ranked factor for manufacturing competitiveness and problem causing. While there has been universal acknowledgment and recognition of this skills shortage, seemingly not enough has been done so far to try and plug the gap.
The manufacturing industry's sometimes skewed image is down to a variety of factors; the largely outdated view of manufacturing as dirty, noisy and unsafe, and the unsubstantiated belief that the UK is a post-industrial economy, that the future is in services and software and not in the basic transformation of materials. However, manufacturing still remains one of the primary wealth-generating sectors of any nation. Promoting excellence in manufacturing emerges as a strategic goal both for industry, society and consequently the future of our economy.
The manufacturing industry's image is in a process of transformation, albeit very slow. It appears to be caught in the in-between, in a limbo state. Rapid advancements in technology, the need for employees to possess a softer skill set than previously required and the growing complexity of the industry have resulted in a new and renewed attitude towards manufacturing. This, in turn, is changing the industry image. But as this image shifts and progresses, the workplace has not followed suit.  
Having collected data on more than 2,000 workplaces in 60 countries, it is clear that employers are failing to recognise the role of the workplace when it comes to talent attraction and retention, not to mention supporting individual and collective performance. Our latest research (Feb 2017) reveals that the manufacturing sector is markedly lower than average when it comes to creating the right sort of environments in which people can flourish. Of the 25,900 employees we have surveyed in the industry, only 50.9 percent agree that their workplace enables them to work productively; that's 5.8 percent lower than the average agreement level. In reality, this means that around half of all employees that we have surveyed across automotive, electrical, energy, mechanical and industrial disciplines are dissatisfied with their working environment. If your workforce is actively dissatisfied with the workplace offering, then what hope do you have of luring the best of what's out there through your doors? Even if, by chance you manage to catch that talent, they're not going to be particularly engaged or productive when stuffed in inadequate work environments.
When asked if their workplace contributes to a sense of community at work, again manufacturing is behind other sectors - only 56.7 percent agree. From a social perspective, most manufacturing factories are not in desirable geographical locations. They are often situated in lacklustre corners of the country where access to bars, entertainment and cultural landmarks is a distant dream. The business parks and factories, often located in the middle of nowhere, probably aren't considered particularly glamourous to the next generation of budding engineers. Perhaps this slow-burning realisation will trigger a wave of "gentrification", where engineering powerhouses don't just sponsor university buildings, but actually start moving their R&D operations to the university campuses.
Finally, only two fifths would be proud to bring visitors to their workplace, compared to the average of 51.5 percent. When faced with these statistics, it appears that the workplace offering is simply not good enough. This is having a continued negative impact on employees and quite possibly turnover. Considering the significant skills gap in the manufacturing industry, organisations in this sector should aim to address the needs and desires of the future workforce. At present, the majority of investment in the industry is being pumped into the equipment as opposed to the physical workplace. This needs to change if the industry is to stand any chance in the war for talent.
By Tim Oldman, CEO, Leesman