Creative thinking to address recruitment challenges in manufacturing
By Jon Blaze is Head of Recruitment Operations at Jonathan Lee Recruitment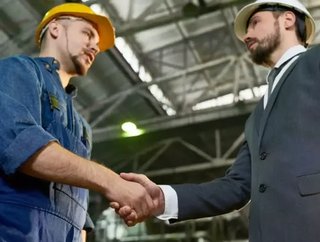 Jon Blaze is Head of Recruitment Operations at Jonathan Lee Recruitment. He qualified with a BEng in Manufacturing and Business Studies and had a succes...
Jon Blaze is Head of Recruitment Operations at Jonathan Lee Recruitment. He qualified with a BEng in Manufacturing and Business Studies and had a successful career in manufacturing engineering before transitioning into recruitment. Here, Jon looks at how recruitment around new technologies can keep businesses competitive.
How can we overcome an already significant skills shortage while advancements in new technologies continue to accelerate? It is a growing concern which cuts through in our daily conversations with manufacturers in the UK and beyond.
'Technology is moving so fast that the labour market can't keep up' is the message that echoes right across the sector.
Simply put, there are not enough people in the marketplace with the requisite skills to plan, implement or manage the technologies required by individual manufacturers to give them the edge over their competitors.
Some forward-thinking companies have already independently invested or established links with innovation centres (e.g. Catapult, European Innovation and Development Centre, Warwick) to access training for their staff on new technologies - be it robotics, automation or artificial intelligence – but it is highly unlikely that this will be enough to keep pace with the needs of industry. While essential for the long-term, manufacturers can ill-afford to wait for these skills to become available - they need ready-made skills in their businesses today to meet the short-term demands the market is placing on them.
With current efforts falling short, it is important for business leaders to think creatively when addressing recruitment or skills challenges.
One of the exciting and innovative initiatives we have seen taking shape is manufacturers building small teams of highly-skilled individuals; different talents brought together from seemingly unrelated backgrounds, industries and disciplines that work as a unit, applying a more holistic, collaborative and effective approach to problem solving.
That way, rather than looking for one person with all of the required skills – who if they exist at all, are likely to be few and far between – individuals from very different sectors and backgrounds are sharing their knowledge to create a winning formula.
Bringing together people from non-manufacturing environments – digital scientists and programmers for instance – alongside skilled workers from traditional manufacturing engineering backgrounds may not seem a natural fit at first glance. However, it can produce a complementary set of skills to create great new ideas for improvements whilst maintaining a competitive advantage and improving performance.
We saw this recently when a graduate games designer joined one of our automotive clients. The candidate had completed a degree in Games Design but was struggling to find a job in his chosen field. With very minimal previous exposure to the automotive industry, he was hired by a company developing autonomous vehicles to render virtual environments for vehicle testing.
In another example, a traditional manufacturing company was experiencing significant delays in getting its product from design release phase into full production. Through their partnership with Future of British Manufacturing Initiative (FoBMI), the manufacturer learned of a new programme where second-year undergraduates – the workforce of the future - were offered to the business on a two-week placement, to act as a 'digital catalyst'.
See also
The IT student that arrived at the factory brought a completely fresh set of eyes to the problem. He very quickly saw and understood the set-up of the production planning systems and was able to use technology to solve the issues almost instantly. Lead times fell significantly, all achieved as a result of a short two-week placement, after which the student returned to his studies.
Some manufacturers might wonder what an IT professional can bring to their processes, but the possibilities of 'big data' are endless. Imagine the results that could be achieved if the data to drive important decisions was at your fingertips?
Many manufacturers have continuously improved their processes over time; adopting advanced technology as well as utilising tried and tested methods of manufacture, often combined with lean and 6 sigma techniques. However, there is still, understandably, a hesitancy around bringing in the completely new skills that connectivity and big data require and from which automated factories can benefit dramatically.
Brexit, and the confusion around it, is not helping this with industry naturally warier of making bad decisions. Hopefully this is a short-term headache.
In the long-term, businesses and their leaders know they have to both develop the workforce they already have and hire new talent to drive innovation and change in order to achieve their objectives.
It's a delicate balancing act and – just like a football club which needs a good youth development programme as well as a strong transfer policy to succeed - a combination of both development and structured acquisition is needed.
There is a growing fear that robots and automation pose an imminent threat to jobs in our society and, to an extent, the mainstream media is guilty of stoking this fire.
Change is inevitable and, while it is true that there is a risk to some lower skilled jobs, we are confident that technological innovation offers more opportunities than it takes away. Designers, application engineers, data analysts, programmers and automation engineers to name a few, will all be required in greater numbers to manage and optimise new technologies.
It's imperative that the UK embraces and supports the development of skills in the creative spectrum sooner rather than later; the need for innovation and invention is only going to increase with time.
It is my belief that the more efficient we become in designing and manufacturing products, the better chance UK manufacturing has to compete in the global market, which will make life better for all of us. We must not be afraid to try new ideas and to bring people together to get the best out of technology.