The dangers of labour overspending – is it possible to save without cutting staff?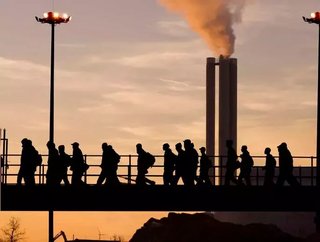 Recent research by Deloitte shows that labour overspending in manufacturing has reached concerning levels. Jenine Bogrand, Manufacturing Sector Lead for...
Recent research by Deloitte shows that labour overspending in manufacturing has reached concerning levels. Jenine Bogrand, Manufacturing Sector Lead for LaborWise, Deloitte, talks us through the findings.
Manufacturing seems like it's always in a state of flux as new technologies develop and the world changes accordingly. People still need products to be made and companies still need to profit from making them but the way that manufacturing sits within the greater economic landscape has changed immeasurably in the recent past.
Recently, the industry has enjoyed somewhat of a renaissance, particularly in the United States where the Institute of Supply Management Manufacturing Index recently rose to a 13-year high of 60.8%. The report which revealed the rise also relayed that employment saw the biggest bump, jumping 5.5 points.
According to Deloitte though, these numbers are not necessarily indicative of positivity. The consultancy's own findings show the average employer overspends on payroll by up to $800 per hourly employee each year, resulting in a considerable negative impact on manufacturers' bottom line.
Chobani CEO and leading entrepreneur Hamdi Ulukaya once remarked: "Unlike the objective of far too many companies, manufacturing is not about a quick 'exit'. It is centered on long-term value creation."
If this is the case, why does Deloitte's research indicate that labour overspend in the US is reaching such concerning proportions? To try and find out, Manufacturing Global spoke to Jenine Bogrand, Manufacturing Sector Lead for LaborWise, Deloitte's workforce analytics tool. She claims that often, when consulting with businesses in the manufacturing sector, savings of between 0.5% and 2% on total hourly spend are uncovered. When talking about companies which are often turning over tens and hundreds of millions of dollars, that is a lot of money.
"I do think there's a drive for more consumer goods out there, and that's driving the manufacturing," she says. "What I'm passionate about is really making sure that the manufacturing world is being creative and assessing what can they do to really bring out their efficiencies.
"I know efficiency and worker productivity is always top of mind, but there are times that they need to step back and be a little bit more creative in how they're looking at it."
The power of manufacturing as a base which helps bring together communities is inarguable, and probably more prominent than in most other industries. Bogrand recognises that and reckons the drive to 'bring manufacturing jobs back' to more developed countries like the US, so that they can have more control over quality, is one of the driving forces behind the 13-year high seen in the manufacturing index.
"Many of the manufacturing plants are in small towns," says Bogrand. "They're not in the large towns. They're out in the middle of very rural areas, and they are the bread and butter, and the heart of those areas. When plants close, it affects that community. Obviously the bottom line is always important, but there's also a drive to continue to be part of a community."
Bogrand recalls a client which considered moving offshore. "When they really did the research about the effects it was going to have on the community and their workers, they worked with the small town to make sure that they weren't taking those jobs away. The client didn't want to go, but there was also the cost of labour that had to be considered. In the end, they kept the plant open in the small town, because, had they left, the town would have had nothing and people would have moved away. It kept the town alive, and it kept their people with jobs, which was really a key piece.
"How do you balance profitability and shareholders' needs with your community presence and jobs that have been there for years and years and years? It's absolutely a challenge for so many companies today," she concludes.
Whether or not a company chooses to remain in its traditional surroundings or to move on to a new location is at the discretion of the individuals in charge of the organisation, but an issue for each and every one of these manufacturing companies, regardless of geography, is whether they can be more efficient with regards to labour costs, and how this can be achieved.
"That's the conversation that I think needs to happen within every organisation, because it is the number one cost in making anything," asserts Bogrand. "That way, as long as you're using it efficiently, and you're looking at all the metrics, and you're being able to cost-effectively produce that product, then maybe that conversation turns a little bit. Instead of looking to, say, get a client to go cheaper, before you do that we need to look and make sure that what we're doing with your current workforce is efficient – that you're not wasting money with inefficiencies, whether it's scheduling, staffing or whatever – and seeing if we can tighten it up first, before we start looking to go to a different staffing model."
Bogrand gives an example of doing exactly this for one of Deloitte's clients, which shows just how stark the overspend situation can become if not dealt with early on.
"We saw this really high percentage of overtime, and I started drilling in," she explains. "We found the major culprit was one plant. The more senior workers were the only ones that had the skillset needed for the overtime. So, the more expensive workers were the only ones that were able to take advantage of overtime and more junior workers, which would have been cheaper, weren't having that opportunity.
"Just by cross-training the workers, there was not only a bigger pool to choose from, but it reduced overtime costs, as long as it wasn't against a union contract. That was hard savings. The firm was able to retrain a group of employees that were lower in pay, and started seeing their overtime costs go down. It also benefitted from a better-skilled workforce that knew multiple skills, instead of how to work just one machine."
Bogrand is also of the belief that the 5.5-point employment bump that manufacturing has seen in the US, as per the index, was not actually needed and perhaps a result of similar examples to the one cited. She points out that employing people inefficiently now could lead to cuts being made to jobs which are needed in future. "Your labour costs have to be optimised, or you're going to start cutting," she warns. "That overspend is going to affect your overall financial performance. We always like to see employment increase, but was that due to what we call a labour overspend, or could we have not had that increase and been okay?
"Frankly, the leadership, the shareholders, they want their money to be being well spent. They have to produce a quality product, no matter who they are, but they also need a productive, efficient workforce. You have to have efficient processes out in the plant, or the quality is going to start going down, or labour costs going up. This will result in an increased cost of product, so it's just a boomerang effect. It goes out and comes right back at you, in different ways."
It all comes back to cost efficiency, as Bogrand concludes: "Making sure that they're efficient is going to provide a better bottom line and financial impact, and will allow them to be a little bit more flexible in their cost-to-build.