FMI: Robotic Palletising Market to Reach US$2.4bn by 2022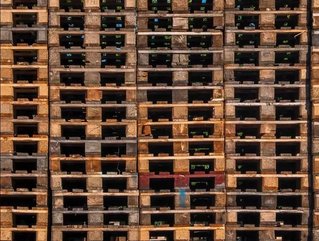 Future Market Insights recently published a new study that reveals the growing popularity of robotic palletising methods. Find out more...
The need for efficiency and safety in the e-commerce industry is at an all-time high. With the rise of robotic process automation (RPA) no longer mitigated to only the horizon, (FMI) have found in their latest report, , that robotic palletisers are likely to boom in the years to come.
The Reports Exhaustive Analysis
You can always rely on FMI to "go all the way", when it comes to industry research and insight.
The new study found an increasing demand within the e-commerce industry for single-SKU pallets, typically used for warehouse and retail fulfilment. This surge in demand was found to most likely rise in the industrial packaging sector, where the need for efficient, smaller-scale robotic palletisers would be most felt. This surge in robotic investment pushes manufacturers to look for in-built flexibility to maintain reliability and to avoid user costs regarding reprogramming. FMI found that this demand is likely to push the market valuation over US$2.4bn by 2022. 
This comes as no surprise when considering that traditional palletisers and de-palletisers would often require a larger space to function, unlike their booming little brothers, the latter of which has since become that much more preferable to end-users. FMI found that the food and beverages industry, which accounts for nearly one-third of the global market share, emerged as the leading end-user type. 
Going Rotary
The research also forecast that articulated robots, whilst emerging dominant among other machine types, may well reach a market valuation of US$1.6bn by the end of 2025. Articulated robotics specifically are designed to be accurate and efficient, and sometimes controlled by artificial intelligence (AI). The emergence of this robotic work-force exists, if nothing else, to pave the way for the futuristic production houses we may one day rely on. 
Overall, the report found that the need within the market for smaller, more agile robotic systems to push smaller loads at a larger volume would be based on the growth within the packaging and warehouse industry, adoption of more modern technologies and the growth of the e-commerce industry itself.