How to overcome the manufacturing skills-gap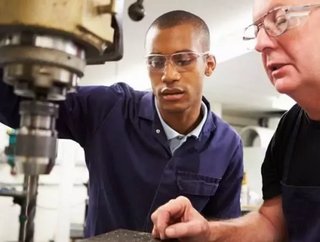 The severe shortage of highly skilled manufacturing workers is an increasing issue as manufacturing output expands and many of todays experienced machin...
The severe shortage of highly skilled manufacturing workers is an increasing issue as manufacturing output expands and many of today's experienced machinists, engineers, CNC operators and test technicians are reaching retirement age.
Companies of all sizes need to become more proactive in addressing skills gaps and planning for the future.  Industry leaders should partner with schools, government agencies, and nonprofit associations to keep the pool of skilled workers growing.  But the process doesn't end there.  Manufacturers need to take aggressive action both inside and outside of their factories to foster a viable workforce for today and tomorrow.
Since many manufacturing jobs require only a high school education and on-the-job training, companies should build their visibility in high schools, promote manufacturing career opportunities and launch recruitment efforts.  The education system overall must recognize the value of training students for these types of careers as well as understand how substantially these jobs can support the economy.   Small manufacturers should partner with community colleges and vocational programs to assure that the pool of skilled candidates continues to grow.
Corporations should also collaborate more often with education partners and the government on programs that are geared towards developing specific skills.  If effective public-private partnerships do not currently exist in their regions, manufacturers should commit to building them, applying the best practices of successful programs that exist elsewhere.  Public agencies such as local governments should also heavily analyze the availability of specific manufacturing skills in their region.  If the labor pool cannot sufficiently support both the current needs of existing production facilities, they are unlikely to support investments planned for the future.  These communities need to support training programs and offer financial aid or loan forgiveness to people who enter college or vocational programs geared towards obtaining manufacturing skills.
Educational and supporting organizations need to be aware of the hiring needs of manufacturers in their communities and link the worker supply chain at colleges and vocational schools with those needs.  Hybrid educational systems that teach technical skills as well as critical thinking and leadership are ideal, as all are valuable tools in manufacturing operations.
But recruitment alone doesn't solve the problem, as there are still countless factory workers worldwide who lack the advanced skills and motivation to be truly valuable employees.  And this isn't entirely their fault.  One common issue with manufacturers is that they aren't investing in their current employees.
"I've been working as a temp for a manufacturing company for over two years now," a California factory worker who declined to be named told me.  "At the end of each year, they lay me off for 90 days and then bring me back as a temp again.  That way, they can keep using me without having to pay for health benefits or give me any stock options."
The company that he works for has reportedly been doing this to employees for years, and apparently they are not the only company to employ this system.  After acquiring useful skills and industry knowledge, many factory workers tire of their temp status—and of the lack of access to benefits and job security—and leave the industry altogether.  Although excellent manufacturing employees are created in the process, they aren't properly retained.  And when companies don't incentivize them or even guarantee their return, these employees are bound to leave for other opportunities.
Investing in internal training programs that further factory workers' education can add to their skill set and make them additionally valuable to the company.  Extensive training will not only give them the expertise needed to complete the job, it will also ensure their viability as an employee and strengthen their position at the company.  Capable employees lead to better production, and a talented workforce is necessary for a business to remain competitive.
Whether young manufacturing workers are new recruits or retained employees, they need guidance and mentorship.  Matching younger talent with experienced employees in the matter of an apprenticeship model is a good way to ensure that skills are taught and retained even after initial training has been completed.
Millennials are a very different breed from the Boomers they will soon be replacing.  It has been projected that by 2020, Millennials will make up nearly 50 percent of the U.S. workforce.  Manufacturers need to focus on promoting their companies and the industry as an increasingly innovative environment, and Millennials need to be shown the role they can play in bringing the industry into the future.  The technical skills that Millennials acquire simply through being raised with advanced technology can be an enormous asset in the factory environment and can give them a competitive edge in the job market.
By understanding the threat of the qualified labor shortage and investing to galvanize the current workforce and cultivate the next generation of professionals, the industry can ensure that a skills deficiency will not derail the global manufacturing resurgence.