Hyundai Motor Group Acquires Boston Dynamics for US$1.1bn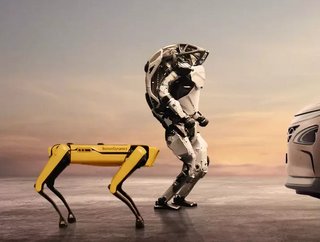 Hyundai Motor Group acquires mobile robotics company - Boston Dynamics - from SoftBank Group Corp. for US$1.1bn 
Hyundai Motor Group's Strategic Transformation
Valued at US$1.1bn, Hyundai Motor Group (Hyundai) has closed its controlling acquisition of Boston Dynamics - a mobile robotics company - from SoftBank Group Corp (SoftBank). By completing the acquisition, Hyundai now holds an 80% stake in Boston Dynamics, While SoftBank - through one of its affiliates - retains 20%.
Who is Boston Dynamics?
Founded in 1992, Boston Dynamics aspires to change "imagine and create exceptional robots that enrich people's lives." The company launched sales of its first commercial robot Spot ® in June of 2020. Today it has hundreds of robots operating in multiple industries (utilities, construction, manufacturing, oil and gas, and mining). 
The company has also recently unveiled its first commercial robot specifically designed for warehouse facilities and distribution centres -  Stretch™.
"Building machines that can approximate the mobility, dexterity and agility of people and animals is a grand challenge. Curiosity and respect for the natural world are at the heart of our work on robots. We see products derived from this work as the next step in the human history of building machines to reduce danger, repetition and physically difficult aspects of work," said Boston Dynamics. 
What Does This Acquisition Mean for Hyundai?
Being an established leader in developing agile, mobile robotics that can be integrated into business operations to make work safer and more productive, the acquisition of Boston Dynamics, not only secures Hyundai a leading presence in the robotics field but allows the company to further its strategic transformation. 
Strategic Transformation into a Smart Mobility Solutions Provider
To propel its strategic transformation, Hyundai has invested substantially in its development of future technology such as autonomous driving, artificial intelligence (AI), urban air mobility (UAM), smart factories and robotics. 
Developing Advanced Robotics
Specifically, when it comes to robotics, Hyundai aims to develop advanced technologies to advance the lives of people and promote safety, realising progress for humanity.
The acquisition will also allow Hyundai and Boston Dynamics to leverage their respective strengths in manufacturing, logistics, construction and automation. 
Together they will establish a robotics value chain from component manufacturing to smart logistics solutions, as well as support Boston Dynamics' continued expansion of its product line, and global sales and service footprint.