IBM: The Benefits of AI-Powered Automation
By Jean-Philippe Desbiolles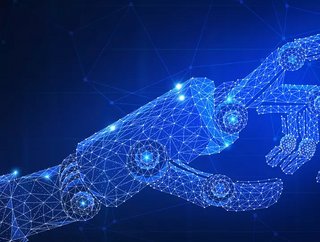 Jean-Philippe Desbiolles, Global VP, Data, Cognitive & AI (Financial Services), IBM on European businesses feeling the benefits of AI-powered automation
The adoption of AI-powered automation is helping businesses liberate employees from routine tasks so they focus on more strategic work. However, new research from IBM shows that its use across Europe isn't uniform. Those enterprises that hesitate risk losing out to their more agile competitors, explains Jean-Philippe Desbiolles. 
Events of the past 12 months have triggered a radical shift in the way enterprises interact with their employees, partners and customers as both lockdowns and social distancing have revealed weaknesses in established business models. This has undermined confidence in old certainties and as a result, there's an increasing awareness that there are better ways to operate. 
The growing acceptance of a digital-first approach, where the emphasis is on enabling employees to make more informed decisions and work more efficiently by reducing the complexity of their jobs, is driving that realisation. The engine of change – the force that is making this a reality – is the pairing of automation tools and artificial intelligence (AI). 
Infusing AI into automation can drive innovation and cost-saving efficiencies by, for example, integrating machine learning and natural language processing into decision-making. This helps to transform business processes and IT operations into intelligent workflows that connect data from disparate systems, streamline processes and generate actionable insights. Taken together, they can accelerate service delivery for an improved experience for customers, employees and users, as well as helping improve bottom-line results.
However, across Europe the adoption of AI for automation in uneven. There are some clear winners and some underperformers, reveals new research by IBM. 
The European overview
According to the study, which was carried out by Morning Consult across France, Germany, Italy, Spain and the UK, more than half (56%) of European IT professionals report that their company is already using automation tools (France 55%, Germany 59%, Italy 59%, Spain 60%, UK 49%). A further 19% report that their employer plans to adopt their use in the next 12 months.
This is encouraging, as AI-powered automation enables organisations to apply intelligence across their operations, bridging gaps in workflows. However, the reason for embracing these tools isn't uniform and there are clear winners and losers in terms of adoption rates. 
The primary driver for using automation software is to help make employees more productive, according to respondents from most countries. Spain leads the way – 39% of respondents cited this as the main reason for adopting AI-powered automation. It was followed by Germany (36%), France (33%) and Italy (31%). The UK was the sole exception – although 29% cited productivity as a factor – 31% of companies were more influenced by cost savings.
Getting active with automation
The IBM study also reveals that more than a third of European IT professionals are using, or considering using, automation capabilities for activity monitoring (34%); a further 33% say automating IT operations is a favoured application. In addition, half of respondents say their company is already employing, or considering, automation solutions to drive great efficiencies in processes and tasks; 48% are deploying them, or contemplating implementing them, to drive down costs. 
The COVID-19 pandemic continues to reshape how we live and work – its impact has seen businesses work overtime to meet the needs of customers, while ensuring employees are productive and safe. This has squeezed margins and hampered competiveness so it's little wonder that more than a third (34%) of European IT professionals said making employees more productive influenced their decision to use automation tools. 
The IBM data also reveals that European IT professionals at larger companies are more likely to report that their organisation is using AI for data security and automation of processes (29% vs 22%), while smaller companies are more likely to report that they are using AI and automation for customer care (26% vs 23%).
Improved business performance
The benefits outline by respondents are proven in real-world applications and there's no better example than the value AI-powered automation has delivered to logistics companies – the businesses feeling the full brunt of the explosion in online retail triggered by the pandemic.
MNG Kargo, a Turkish cargo and delivery service company, was faced with an unparalleled chance for growth – during the first half of 2020 the country's e-commerce market expanded by 60%. To help ensure it secured a meaningful share of that opportunity, MNG implemented an AI-enabled automation solution, based around IBM Cloud Pak for Integration, to connect sellers with distribution points and to incorporate new capabilities for improved services, including faster deliveries.
The result – MNG now offers same day delivery to 700,000 addresses for its 3,000 e-commerce partners. And although delivery volumes have grown exponentially, the company has maintained a successful rate of on-time delivery. 
A good many of those orders will have been made using mobile devices so it's little wonder that the telecoms sector has also seen the benefits of adopting AI. Telecom Egypt, one of the country's largest integrated telecommunications operators, is using IBM Cloud Pak for Business Automation to infuse AI into its workflows to hasten the deployment of automation projects, across cloud or on-premises environments. As a result, the company can more easily modernise existing core systems for more agile operations and reduce maintenance time by automating operational processes to provide better customer experience and quality of service.
Making a smart choice for your AI provider
AI-powered automation clearly has the ability to greatly improve business performance by making all types of information-centric jobs more productive, operations more efficient, and client and employee experiences more effective. This is helping AI for automation gain traction. However, more than 60% of IT professionals in Europe cite a lack of skills/training to develop and manage trustworthy AI as an issue. 
Given the growing business need to adopt AI tools, and the shortfall in available skills, it is essential that companies work with a trusted IT provider with a proven track record of AI implementations. Properly executed, AI-powered automation can help businesses shift their focus from reaction to action; it enables people to use their time differently and create more value. 
To ensure the best possible return on investment, an AI application needs to be scalable, flexible and built on futureproof technologies. This will help ensure the best outcomes in a business environment that is increasingly waking up to the power of AI-powered automation