Man vs. machine. Keeping your employees safe when working alongside robots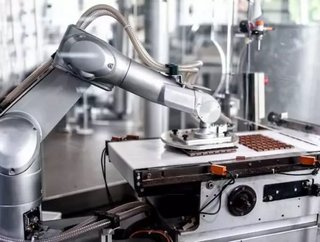 In 2015 intelligent robots are going to play a major role in manufacturing. Robots are becoming increasingly ever present on manufacturing production li...
In 2015 intelligent robots are going to play a major role in manufacturing. Robots are becoming increasingly ever present on manufacturing production lines and even more are coming out from behind their cages to work closely with human employees. While this technological development brings huge advantages to the manufacturing sector as a whole, it also raises fresh health and safety questions.
Manufacturing Global takes a look at the measures that manufacturing managers and execs can take to avoid robot-related accidents when humans are sharing the same workspace.
1. Carry out comprehensive risk assessments: Before employees begin working alongside robots its critical to scope out any potential hazards. Safety risks will vary depending on each robot and application so a comprehensive risk assessment is required for every individual system. In the risk assessment its important to also consider non-routine operating conditions, for example operators entering the cell for programming, maintenance, testing, setup, or adjustment tasks. 
2. Brush up on your regulation knowledge: Know the rules and current legislation surrounding health and safety, robotics and system integration.
3. Use simulation software to test robotic concepts: As well as flagging potential new-build issues, software can model all of the variable robotic movements, obstacles and potential collision scenarios, in a 3D virtual world. This saves both time and money, while enlightening management about potential safety hazards and concerns.
4. Know your system and introduce safeguards: Seek expert guidance when building a safety related control system (SRCS) early in the design phase. There are many different concepts to consider, including whether your SRCS should be a dedicated system or integrated within your robot controller or robot safety software.
5. Ensure employees receive regular training: Ensure employees receive regular training and have access to the necessary protective tools and equipment. Forewarned is forearmed and this level of understanding will help reduce the risk of human error and accidents.
6. Consider software-enabled technology: Using software to monitor safety is an efficient way to ensure man and machine work in harmony. For example, machines can be programmed to monitor a robot's position and speed, creating a more controlled and safe environment.
7. Create adaptive zones: It is now possible to programme, enable and disable the zone that a robot can or cannot enter, depending on the task in-hand. By creating boundaries and 'robot-free zones' employees are much safer on the production line.  
8. Define maximum robot speed: Often, accidents occur when machines are moving at fast speeds. When members of the workforce are working in close proximity to a robot, its wise to limit the speed in which they operate.
9. Compliance with machine safety standards: It should go without saying (we will say it anyway) but it's critical all machines are maintained to current safety standards. Old, poorly functioning systems are a far greater risk to employees on the ground.
10. Stay on top of your safety requirements: In today's fast-paced manufacturing environments, robotic work cells and plant layouts evolve quickly. It means constantly revisiting and modifying your safety considerations.