Peugeot to re-establish manufacturing ties with Iran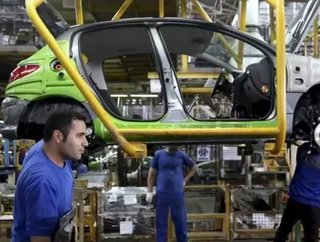 French automakerPSA Peugeot Citroënhas re-establish commercial ties in Iran, saying on Tuesday that it is in talks to start manufacturing cars loca...
French automaker PSA Peugeot Citroën has re-establish commercial ties in Iran, saying on Tuesday that it is in talks to start manufacturing cars locally.
Jean Christophe Quémard, the company's director for the Africa and Middle East region, said Peugeot intends to transfer technology and source parts locally to build cars based on the latest Peugeot architectures and engines. "This project will deliver a generational leap," he said.
International car companies, led by Peugeot and French rival Renault SA, have long been interested in the potential of the Iranian auto market, which produced 1.6 million cars in 2011 before the economic sanctions placed on Iran over its nuclear program.
Both Peugeot and Renault have been laying the groundwork to capitalize on an expected rebound once the restrictions are lifted.
Peugeot said earlier this year it had been discussing plans with a joint venture partner to resume operations in Iran. Iran was Peugeot's second-biggest market after France, with a sales volume of around 400,000 cars a year, before it pulled out in 2012 due to pressure from General Motors, which had a 7 percent stake in the company at the time and was seen as a possible merger partner.
General Motors has since sold its stake in Peugeot.
Before its retreat, Peugeot was the most popular foreign auto brand in the country and assembled cars from kits along with its with local partner Iran Khodro. But even after Peugeot cut official ties with the country, Iran Khodro still assembled almost 319,000 Peugeot-branded cars, according to Iranian car industry registration figures, sourcing its kits and parts from intermediaries.
Despite the strong brand presence, Peugeot received no royalties from the sales of those cars.
France's other major car manufacturer, Renault SA, also has been working in Iran to set itself up for a potential rebound.
In 2013, Renault wrote off about 500 million euros that it had accumulated over the years from sales in Iran because it couldn't repatriate the money under the banking restrictions placed by the Western governments.