Talking textiles: using bespoke solutions and tailored support in the global marketplace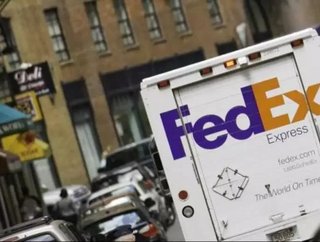 Top tips for capitalising on international demand for UK fabrics In recent years, there has been a significant uplift in UK manufacturing activity as...
Top tips for capitalising on international demand for UK fabrics
In recent years, there has been a significant uplift in UK manufacturing activity as global demand has grown for British-made products. The textile and clothing industry in particular is making a significant contribution to economic prosperity, building a close-knit community through large-scale employment of skilled workers to increase output and achieve year-on-year sales growth.
This resurgence can be largely attributed to UK retailers bringing their manufacturing back to home turf, with many having previously off-shored production for cost purposes. Coupled with the introduction of the 'Made in Britain' marque and strong publicity this generated around the world, opportunities for trade overseas soon began to present themselves.
To take advantage of international interest, British textile manufacturers need to be able to deliver their goods to international markets in a timely manner. At FedEx Express, we have experience working with UK textile and clothing manufacturers, helping navigate them through the exporting process and avoid any challenges along the way. Here are some of top tips we share with the manufacturers and retailers we work with:
1. Clearly identify your product – whether you're exporting a raw textile fibre or manufactured fabric, EU regulations require clear labelling of all components of the product. For items that are made with leather or trimmed with real fur, the phrase "contains non-textile parts of animal origin" must be clearly communicated, in order to help classify the product for export. The species of the animal should also be identified, as an additional license or fumigation certificate could be required.
2. Do your regulation research – there are a number of different import charges and tariffs that may be required, depending on which country you are trading with. While it is generally much simpler to trade within the EU, external opportunities can be successfully navigated if you do your homework. Consult the Market Access Database and check for any specific prohibitions or licensing restrictions at your destination country to ensure no unwanted customs surprises.
3. Perfect your percentages – Fabric content must be correctly identified in percentage by weight. When it comes to wool, the term can encompass a number of different animal fleeces including the more expensive and sought after vicuna, cashmere and angora. You can use the term '100 percent wool' if your product is a mixture of fibres, but from a commercial perspective, always identify the high quality fibres individually e.g. '70 percent cashmere, 30 percent wool.'
4. Keep up with fast fashion – the very definition of fashion means that it is constantly evolving, meaning that changes to fabric and garment definitions are inevitable and probably more frequent than you'd expect. Ensure you keep fully up to date with all the specifications so you're ahead of the game.
It's an exciting time for UK manufacturers across all sectors, with the revival of British-made textiles in particular bringing tradition and heritage back to the forefront of modern production. Adding this historical dimension to the eminence of 'Brand Britain' means businesses can look to explore new markets with confidence and positivity and reap the rewards of a truly global marketplace.
John Stoten is Senior Global Clearance Solution Specialist, FedEx Express