Three Members of an Illinois Manufacturing association Win Awards for Partnering with Schools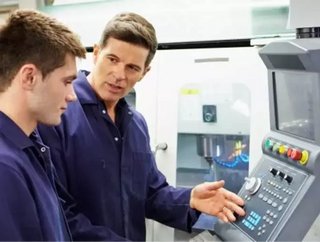 Three members of Illinois premier manufacturing association, the TMA, have received awards for their efforts at helping to develop student skills within...
Three members of Illinois' premier manufacturing association, the TMA, have received awards for their efforts at helping to develop student skills within the sector.
Engis Corporation, GAM Enterprises Inc and Greta Salamando of the TMA Education foundation, all received awards from the Northwest Educational Council for Student Success (NECSS) as Outstanding Business Partners for 2014.
Wheeling-based Engis Corporation received its award for working with Wheeling High School students.
Its internship programme matches a young mentor employee with a high school student and teaches them basic manufacturing skills and CNC programming aimed at exposing youngsters to experience in manufacturing thus promoting the sector as a career.
GAM Enterprises Inc, which is located at Mt. Prospect has worked with the Thomas Middle School for the past two years offering twice-yearly, half-day workshops to small groups of students.
GAM's aim is to help youngsters understand what engineers' do, what projects they design and problems they solve. They then get a chance to work with 3D software to help model and design a part.
Craig Van den Avont, GAM's President, said: "We enjoy participating in this programme because we get to help students learn and get excited about engineering and manufacturing. It is extremely rewarding to know that GAM plays a positive role in the next generation of engineers."
Greta Salamando of the TMA Education Foundatin was nominated by Conant High School for her role in support of their Career Trek programme and was also acknowledged for her work with three other schools.
She has managed to secure tours and seek out internship opportunities within TMA member companies. She said: "It is great to share with students, teachers and career advisors what today's manufacturing has to offer and to help become a manufacturing mentor."
TMA was founded in 1925 by eight small manufacturing companies whose owners believed they could better themselves by associating with one another.
Today, the association has grown into a 1,000-member, not-for-profit organisation of precision manufacturing and supplier companies in the greater Chicago area of the US.
NECSS is a secondary and post-secondary regional educational collaborative between district partners and the local communities. It provides students with opportunities to acquire knowledge and skills for successful careers.