Three reasons why manufacturing jobs are suited to millennials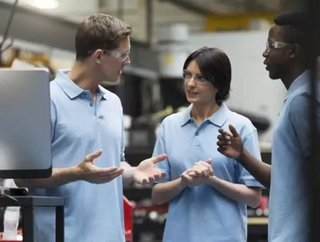 The manufacturing industry has a considerable employment hole to fill due to a looming skills gap. This is a daily fact we are coping with and are well...
The manufacturing industry has a considerable employment hole to fill due to a looming skills gap. This is a daily fact we are coping with and are well aware of.
One of the best ways to combat this issue is by putting more emphasis on what a great industry it is for young people to enter. Since the younger generation loves lists, here is a top three list of reasons to give millennials on why manufacturing is a great career choice.
Reason 1 – Well paying positions. According to the NTMA (National Tooling & Machining Association), those in a manufacturing-related job in America tend to make an average of $15,000 more per year than other job fields. This extra amount of money alone can pay for rent, a new car, or help to significantly pay off school or other related debts, while still having money left over each year. More money for vacations, or saving to get to retirement faster.
James Baker, who is a CNC Supervisor for Amarillo Gear in Texas, said he first got into machining because the pay would be beneficial for his growing family when he was younger. His appreciation for the field, however, has evolved past paychecks.
"It's been 20 years in programming and 30 years in the machinist field," James said, when asked about his career. "For me, it's something I feel I'll always do. It would take a lot for me to want to leave this field."
The work is not only well paying, but rewarding. "The pay is good," says Ben Molinar, who is an Operations Manager at GMI Group in Texas. "I get a lot of satisfaction knowing that I can turn a piece of raw materials into a finished product."
Reason 2 – Flexible work environment with a changing technological and social landscape. Machinist jobs are well known to have a casual dress code, which is usually comprised of thick t-shirts, jeans and hoodies, due to the work environments they expose themselves to. There are also lots of young machinists working today who have tattoos, piercings and an overall unconventional look, which is completely fine with most manufacturing shop floor employers.
There is also the flexibility in being able to bring these skills to any manufacturing shop floor. "I can go anywhere in the world and work," Ben from GMI said on the subject. "Because of my experience and background in machining, I have been able to work all around the globe."
With the industry getting younger, it is also easier for people in this job field to not only find their niche community within the realm social media, but for employers to reach new talent via the platforms of Facebook, Twitter, Instagram, and beyond.
"Having a footprint online aside from just a website is crucial," says Amanda Rosenblatt, who is the Marketing Coordinator at Shop Floor Automations and a social media specialist. "You have middle school kids, high school teens and college-aged young adults…attached to their devices and social media – we can reach them and show them this industry is a community."
"More manufacturers realize that social media can help, not hinder, their marketing efforts," says Marjorie Clayman, who is a director in B2B Client Services for Clayman & Associated LLC. "Like most things, though, social media is only as good as what your effort garners."
Reason 3 – Less time in school after high school, and you can often learn the trade during high school! While there is a serious need of resources for STEM learning (science, tech, engineering and math) for youth these days, there are some resources that can be highlighted as great examples.
For any classroom environment, it is highly recommended that educators check out the video platform called Edge Factor, which has an abundance of resources to let young people discover what they would like about working in this industry. There is also the Cardinal Manufacturing program from the Eleva-Strum School District – it's a real machine shop high school kids can work in, and that school district also has a very progressive Digital Learning Initiative to keep these kids up to pace with current technology.
The great news is that to get a job in the manufacturing field working at a machine, a college degree is not necessary. Most employers will look for certifications, or may even offer an apprenticeship, to get new talent through the door. To gain certifications, there are online colleges, community colleges, and even vendors who offer these valuable certification learning resources, as well as the program Workshops for Warriors for military veterans.
Because of the financial freedom that working in manufacturing provides, it also gives those who go into the field a chance to continue their learning throughout their adult lives. "I was able to go back to school," says James at Amarillo Gear. "Now, I'm 52 years old and I'm still enrolled in continuing education for my career."
What subjects are the best for young people to get started in, if they want to pursue a manufacturing career? "The machine shop is where you actually use math, trigonometry, and algebra," James from Amarillo Gear said. "I can program, understand and axis machines, and live tool equipment. We have 35k programs online. It's a big deal."
By Amanda Rosenblatt at Shop Floor Automations