Three steps to becoming a customer-obsessed manufacturer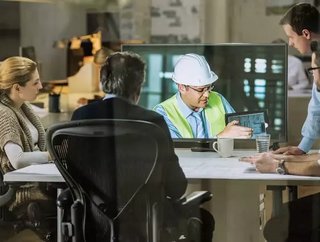 64% of businesses around the globe reported profit growth in their business last year but how was this achieved? The most successful businesses strive f...
64% of businesses around the globe reported profit growth in their business last year but how was this achieved? The most successful businesses strive for growth, embrace digital and are constantly looking for ways to deliver and exceed customer expectations.
Digital transformation and evolving customer expectations now combine to create a more transparent operating and trading environment than ever before. Becoming customer-obsessed in acquiring, serving and retaining customers is no longer a differentiator, but a necessity for modern manufacturers.
To grow their business, manufacturers need to become customer-centric in the design of their systems, processes and practices, and instil a culture that supports a customer-focused operating model. Engineering supplier Zaker Trading is just one example of a business that is effectively using enterprise resource planning (ERP) software to improve the customer experience and build growth. As Charles Jesudason, group general manager, Zaker Trading, explained: "By rolling out Epicor ERP at the group level and bringing all the entities within the group under the same ERP umbrella, we have better control of our business and can better plan for the future. In fact, Epicor ERP is at the heart of our growth strategy."
A growth-focused business is one which incorporates the latest technology as a means to boost the customer experience. Manufacturers need to keep that customer focus at the front of their mind at all times. The following three steps can help to push your company towards customer-obsession.
1. Develop a customer-first culture
Customer awareness is not enough in the modern world. Businesses are rapidly shifting towards customer-led models. High-growth organisations focus on their customers in every aspect of their business and allow them to provide insight that supports the future development of the company.
Businesses store and collect huge amounts of customer data, which has the potential to be used for an even more focused and personalised approach. However, only 11% of marketers questioned in a recent Forrester study reported the centralisation of this data and ability to use it for future marketing decisions. This is one area where many businesses are potentially missing out and losing a chance to engender a customer-first approach.
The manufacturing industry may have several links in the chain to the customer but this doesn't mean it needs to be disconnected. In fact, streamlined processes throughout the supply chain are more likely to deliver an improved customer experience and in turn drive growth.
2. Be driven by insights
Insight-driven organisations often see higher rates of growth because they utilise all the information available to them in the most efficient way. They derive insight from CRM (customer relationship management) and loyalty programmes, and invest in integrated systems which incorporate sophisticated analytics and real-time reporting. Customers expect fast responses and reactions and to achieve this, every element of your system should to be as agile as possible. Accurate insights are, after all, integral to quick and informed decision making.
Customer-obsession, and the business growth that follows, is not possible without first considering a customer's expectations. Today, the modern customer expects a digital presence from the suppliers they use. For example, research from Ohio University has found that online consumers expect prompt responses to their queries, they expect businesses to be there in real-time and 42% even expect a response within an hour. In manufacturing, the customer-facing element of the business may not be quite as explicit, but the process of digital transformation should involve the sense of urgency which has come to typify the modern consumer. 
Our latest global research study, Global trends for high growth companies that truly 'get growth' found that around 54% of the global workforce recognises IT investment as priority, with an increase in regions where growth is fast, such as Mexico and China. 'Grow getter' nations and companies–those that understand growth and how to achieve it–recognise the value of IT and technology investment, and are using this to further develop their customer-first strategies. Investment in IT and technology therefore needs to be a priority for businesses striving for growth, to ensure competitiveness and to secure their market position.
3. Get better connected internally
Traditional top-down, siloed operating models provide clear reporting lines and accountability, but often result in long decision cycles and conflicting customer experiences. Today's high-growth organisations create cross-functional, multidimensional teams that are fast and agile, and deliver truly integrated customer solutions.
Our research shows us that despite sales and turnover generally increasing across the globe, only around half (48%) of the businesses around the globe are meeting this increase in productivity with a larger workforce. Whilst size of workforce isn't the only variable which accounts for growth, it is interesting to consider whether it is volume or skillset which is integral to growth and success, or both.
For a successful customer-first culture, every aspect of a business needs to be orientated the same way and stepping away from a top-down approach, communication and coherence becomes even more vital. With the customer at the centre of it all.
Get set for growth
Any business operating without a focus on growth is not positioned for success in the modern market. A customer-obsessed operating model, which asks 'what would our customer want?' or 'what does our customer expect?' before any decision is made, is fast becoming the norm and businesses choosing not to take this approach will see their competitors succeed as they lag behind. 65% of businesses around the globe are reporting growth in sales/turnover growth which suggests their customers' expectations are being met, but grow getter business owners should always be questioning the next step in their development.
In 2017, the answer is customer-obsession and reshaping your company to fit around the needs of your customers. This is something that grow getter businesses already understand. Do you?
Visit our microsite to discover more about the ten characteristics of grow getter businesses.
By Terri Hiskey, Vice President Portfolio Marketing, Manufacturing, Epicor Software