UK Economy Given Overdue Aid from Manufacturing Sector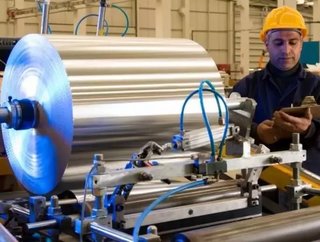 British manufacturing activity expanded at its fastest rate in seven months in June, the latest sign that the consumer-led recovery is broadening out an...
British manufacturing activity expanded at its fastest rate in seven months in June, the latest sign that the consumer-led recovery is broadening out and becoming more balanced.
New orders flowed in at the fastest rate since November and manufacturers took on staff at the quickest pace since March 2011, although output growth slowed slightly and input costs rose for the first time since January.
Analysts said the strength of the data reinforced the case for an interest rate hike this year, as did a separate report showing lower productivity in the first quarter of 2014.
"An impressive and encouraging survey across the board," Howard Archer, chief UK economist at IHS Global Insight said about the manufacturing survey.
The Markit/CIPS UK Manufacturing Purchasing Managers' Index (PMI) rose to 57.5 in June from 57.0 in May - its highest since November and beating expectations for a small fall in a Reuters poll. It also topped readings in other European countries.
Rob Dobson, senior economist at Markit, expected manufacturing output in the second quarter to have expanded by more than the 1.5 percent seen in the first quarter.
"With (BoE) Governor Mark Carney stressing that the strength of data will drive when the Bank of England will first edge up interest rates, the robust June manufacturing PMI will likely be seen as supportive to a move in late-2014 rather than early-2015," Archer added.
British government bonds fell and sterling hit its highest in nearly six years after higher-than-forecast manufacturing data added to the case for a rate rise this year.
BoE officials have recently given mixed signals on the timing of a potential interest rate rise. While they say markets have underestimated the likelihood of a move in 2014, they also think more slack needs to be used up before that happens.
Data from the Office for National Statistics on Tuesday suggested this could happen faster than the BoE expects, as weak productivity means industries have to employ more people to produce the same amount of goods.
Output per hour fell by 0.1 percent in the first three months of the year, the ONS said, suggesting a sharp pick-up in productivity will be needed for full-year growth to match the BoE's 1 percent forecast.
Pay pressures remain modest, however. The ONS said unit wage costs for the whole economy eased 0.5 percent and for manufacturing fell 1.8 percent in early 2014 - below the BoE's forecast for a 1 percent rise this year.
"A solid recovery is in train... That has not yet translated into much pick-up in wage growth yet, but some surveys do suggest building pressure," said Rob Wood, chief UK economist at Berenberg.
"There is a clear case for starting the process of moving away from emergency settings of monetary policy over the next six months."
He expected the BoE to raise rates by 25 basis points in November from a record-low of 0.5 percent currently.