Understanding the value of automation in manufacturing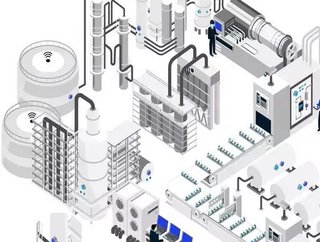 Manufacturing Global takes a look at the value of automation in manufacturing, the current trends and the technology's future in the industry...
In the wake of COVID-19, industry 4.0 capabilities have become even more critical to manufacturing operations. Industry leaders harnessing digital solutions are better equipping themselves to weather potential crises in the future.
Coupling the new challenges of COVID-19 with the continuous drive for greater throughput and cost reductions, manufacturers are looking to Industry 4.0 solutions - in particular automation - to increase efficiencies.
The value of automation in manufacturing
Speaking with Gavin Mee, Managing Director UK and Ireland at UiPath, on the value of automation for manufacturers he explains that "with time-consuming back-office tasks such as inventory management placed in the hands of software robots, employees can focus on value added activities that require human ingenuity and skill, such as customer communication and innovation. Automation can therefore improve efficiency and employee satisfaction simultaneously.
"Crucially, these robots can work 24/7 without fatigue or error, twice to five-times faster than their human colleagues. Therefore, back-office processes can be performed around the clock, allowing for real-time monitoring of customer demand, production capacity and inventory levels. This all leads to leaner, more efficient operations across the back office and allows employees to have the information they need, when they need it."
For organisations to be able to unlock the value of Robotic Process Automation (RPA) in manufacturing, "employees must be brought along for the ride. Businesses must provide the training necessary for employees to understand automation and even know how to create and deploy their own robots," explains Mee.  
"This serves two purposes. Firstly, people are more likely to embrace technology when they understand how it will affect and improve their daily working life. By providing this crucial training, employees are more likely to get behind the possibilities automation offers. Secondly, IT teams lack the fundamental inside knowledge of processes required to understand individual needs. Therefore, for the full potential of automation to be unlocked, employees across the organisation need to be involved when adopting automation technologies in order to provide the necessary holistic view of processes."
Use cases of automation in manufacturing
"Many will have heard of the physical industry robots used to assemble, test and package products," reflects Mee. "But automation can also be deployed in the back-office to help streamline operational processes. RPA is software that can work just like a human – but virtually. RPA software robots can take control of a screen, mouse and keyboard and operate a computer just as a human would. In other words, they are digital assistants on hand to help with rule-based and data-heavy processes." 
With manufacturers constantly handling time-consuming, data-focused tasks such as procurement, order management, inventory management and payment processing, "the rule-based nature of these tasks makes them perfect for RPA," adds Mee. "Therefore, many manufacturing companies are turning to RPA to improve agility and streamline operations across the value chain."
What are the different types of automation?
Christian Haupt, Head of Group Business Development Technology and Global Director Continuous Improvement STAEDTLER explains that automation can be classified in mainly two different ways: 
First, there can be a differentiation in three basic types regarding the production volume and product variety: fixed automation, programmable automation, and flexible automation. 
Fixed automation is the process sequence fixed by the equipment configuration. The individual processes are rather simple; complexity is generated through the integration and coordination of several such simple operations. 
In programmable automation the equipment is designed with a capability to change the sequence of operations through a PLC as required by different products. 
Flexible automation is often seen as an extension of programmable automation; the advantage is the flexibility used to have no changeover between different products, the system can produce various products instead of producing batches. 
A second differentiation can be more process oriented and technology based, regarding the appliance of different automation technologies. In this view it can be broadly distinguished between robotics (considering all three previous types), advanced materials and additive manufacturing, simulation and modeling software and more generally all the new emerging technologies, often referred to as Industry 4.0 applications (Big Data, Artificial Intelligence, RPA).
Current trends and challenges in manufacturing automation
Tuning into RPA and the possibilities the technology has offered in recent years, "many manufacturers were already exploring the technology in response to changing regulations and compliance measures prior to COVID-19. However, since the advent of the pandemic, the adoption of automation has accelerated and many are looking to RPA to save time and money all while keeping employees safe."
Whilst adopting RPA "may seem daunting at first, in reality, you do not need a deep understanding of coding nor an entire ecosystem of software robots to get started. The main challenge is to identify where to start."
Though almost every process has a repetitive nature to it, "many may seem like viable candidates for automation. Process mining, task mining and task capture are a great way to understand which processes are most suitable for automation and which will offer the best return on investment."
The future of automation in manufacturing
Looking to the future, Mee contemplates that "the future is bound to bring even more automation to the industry. Many firms begin introducing automation to the enterprise by picking the low hanging fruit, namely those processes that offer high potential for automation and low complexity. These can quickly provide a high ROI and therefore are often key in firming up stakeholder and business user buy-in."
However after these are automated, "many start to ask themselves, 'How can we make the best of automation?' The answer should be end-to-end, enterprise-wide automation, where a business uses RPA, AI and other supporting technologies to their fullest potential."
To achieve this potential Mee continues to explain that "a company can achieve full automation by joining all automation projects into an enterprise-wide programme, spanning multiple functions and disciplines, where processes get automated end-to-end and provide support from build to shipment. In other words, in a fully automated enterprise, all tasks that can be automated, will be automated. As a result, employees will be able to focus on value added front-office processes, whilst the business benefits from incredible levels of productivity and speed."
While the technology is still in the early days for this to be fully realised, "it is certainly the future and many are already on their way to achieving a fully automated enterprise," concludes Mee. 
For more information on manufacturing topics - please take a look at the latest edition of