GSK: Manufacturing pioneers continue to make their mark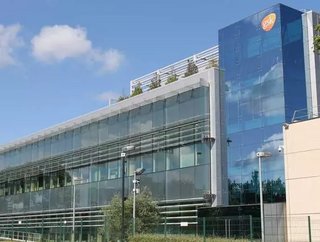 GSK's vaccines portfolio is one of the biggest in the pharmaceutical industry
Being the tenth largest pharmaceutical company in the world, GSK has had its fair share of global innovation since its establishment in 2000
GSK (formerly GlaxoSmithKline) is a UK-based multinational pharmaceutical and biotechnology company focused on medicines and vaccinations. Its research and development is focused on four therapeutic areas: infectious diseases, HIV, immunology/respiratory and oncology. In addition to this, the company develops cancer medicines with life-changing potential for patients. In aiming to positively impact the health of 2.5 billion people by the end of 2030, a forward-thinking and equitable approach to the industry and towards GSK's patients sets it apart.
Key facts
69,000 employees (as of 2022)

115 countries with GSK offices

Capable of producing 1bn COVID-19 vaccination doses (as of 2020)

9 manufacturing sites in the UK alone
Cutting-edge vaccinations stand to benefit millions
GSK's vaccines portfolio is one of the biggest in the pharmaceutical industry, as it has helped protect people from diseases like meningitis, shingles, flu, polio and measles. At present, it currently vaccinates 40% of the world's children, which is mostly due to a large ability to conduct research, continuous improvement of scientific understanding and the overwhelming capabilities of its workforce.
The company also developed the first malaria vaccine, RTS,S, after 30 years of partnership with The University of Oxford. It has recently been approved for use by Ghana, where the disease is continually persistent and so will help Ghanaian and other children in Africa combat malaria. Other products developed at GSK include essential medicines like amoxicillin, mercaptopurine, pyrimethamine and zidovudine.
These events have the extreme ability to have long-lasting impacts in the healthcare industry. In recent times, the company is focused on the next era of HIV innovation to help ensure that those with HIV have access to good treatment and ultimately a cure. It is working towards a preventative vaccine that will surely benefit thousands of people worldwide. GSK's unparalleled approach to diversity and inclusion, as well as health equity, is highly regarded as it continues to improve access to healthcare.