BEAMA: UK manufacturers make 2050 net zero pledge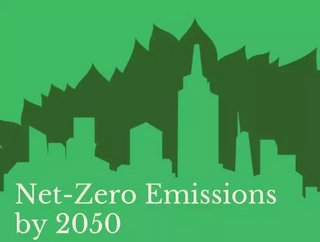 BEAMA (the UK trade association for electrotechnical manufacturers) has launched a new report warning legislation alone will not be sufficient to achiev...
BEAMA (the UK trade association for electrotechnical manufacturers) has launched a new report warning legislation alone will not be sufficient to achieve net-zero emissions.
The report from BEAMA, entitled 'Net Zero By Design', is backed by the likes of GE, Schneider Electric and Siemens. It argues that investment in the low carbon sector has stalled due to a lack of stable and effective regulation, highlighting a need for national leadership to promote the deployment of new technologies vital in allowing the UK to meet its international climate change commitments.
Technology is a key enabler for our low carbon future, and there is great potential for the UK to be seen as a leader in innovation and new technology markets for smart flexible energy systems," the report stated. "As the first major economy in the world to set this target in law, we need to harness the opportunity for growth in the UK economy from this. 
"UK leadership is a significant theme within the Committee on Climate Change recommendations, and we hope this theme will be continue to be applied to domestic industries. BEAMA sees huge potential for the industry and growth in trade opportunities stemming from the transition to net-zero. In the lead up to COP26 we would like to start work now to gain momentum in the UK market for our transition to net-zero."
SEE ALSO:
GE Additive inaugurates additive manufacturing facility in Germany
Bosch to become carbon neutral by 2020
Schneider Electric Brazil: Energy is on everywhere, at every time, for everyone
Read the latest issue of Manufacturing Global here
Schneider Electric UK & Ireland Zone President Mike Hughes commented: "Time is short and we need to act quickly if we are to combat climate change. At Schneider Electric we are fully behind the BEAMA initiative and support the UK government commitment to achieving a zero-carbon economy by 2050. We believe that demonstrating the commercial viability of net-zero is key. Whilst switching to renewables and reducing the use of fossil fuels is critical, we cannot achieve net zero without also tackling waste."
Hughes added: "Our own research has found that 84% of business leaders are torn between the perceived cost of tackling waste and doing the right thing. Yet reducing a business's energy use by 30% can equate to a 10% reduction in operating costs. The technologies exist today to reduce waste but much more needs to be done to incentivise, legislate and encourage behaviour change if we are to create a sustainable future."
The report contains a list of policy recommendations on how the Government could make the UK a world leader in new technologies for smart, flexible electrical systems – including making the future direction of regulation clearer, reforming building regulations, implementing a carbon price for heat, and reducing VAT for low-carbon technologies.
About BEAMA
BEAMA is the UK trade association for manufacturers and providers of energy infrastructure technologies and systems; it represents more than 200 companies, from start-ups and SMEs to large multinationals. Its member's products ensure low carbon energy and environmental services are delivered safely, securely and efficiently to UK homes, businesses, transport and grid networks. BEAMA supports its members in ensuring the UK has a strong electrotechnical industry recognised as an essential part of modern society and brings invaluable economic, social and environmental benefits.