The rise of digital platforms in manufacturing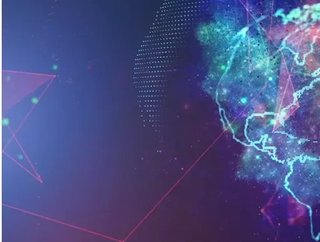 Manufacturing Global examines how influential digital platforms have become to some of the leading players in the field...
 As technology redefines the manufacturing industry, it has become essential to use digital manufacturing platforms to maximise operational efficiency and accelerate Industry 4.0.
But how are some of the leading manufacturers in the industry implementing digital platforms into operations?
PepsiCo
In 2019, PepsiCo announced the launch of PepsiCo Foodservice Digital Lab, a first-of-its-kind suite of capabilities created to connect foodservice operators with the companies, services, insights and solutions best suited for their specific digital and online needs. Digital Lab is the first offering of its kind from a foodservice manufacturer and is powered by extensive proprietary and syndicated research into restaurant and food ordering interactions as part of the consumer digital journey.
At the time, , said: "The digital age has disrupted everything - including the way people, order, eat and experience food and beverages. PepsiCo is helping our customers stay ahead of the curve in regard to understanding the latest technology and consumer trends impacting the foodservice industry. With the customer-focused Digital Lab, we created a one-stop service for operators to access the resources and knowledge needed to drive a better consumer experience and impactful business results in the digital era."
Ericsson
Ericsson offers solutions to modernise, digitalise and shape new business models for Telco operators worldwide. Its advanced offerings are created to help secure, serve and grow businesses and customer bases through innovative customer engagement platforms, automated operations and programmable networks. Ericsson's digital portfolio includes Automated Network Operations, Cloud Communication, Cloud Core, Cloud Infrastructure, Digital BSS and Transform Business. 
In 2017, Ericsson the world's first cellular IoT-based Smart Factory in China. Combining cellular IoT and Industry 4.0, the Nanjing-based Ericsson Panda factory sought to optimise its manufacturing processes. By automating and streamlining production and maintenance, and with immersed data analysis, Ericsson Panda now sees savings in both CAPEX and OPEX. In a bid to optimise tool maintenance, increase uptime of critical assets, as well as keep track of goods and equipment, the factory used narrowband-IoT (NB-IoT) and LTE-M/Cat-M1 in the factory. The factory's 1,000 high-precision screwdrivers are connected, with workstations wirelessly communicating through a smarter Andon system, steel pallets are geo-tracked, while fire extinguishers are equipped with liberation sensors. 
Upon its launch, , : "The combination of cellular IoT and Industry 4.0 has so far been fairly unexplored. Enabling IoT network technology such as Cellular LPWA, together with cloud-based solutions, give manufacturing firms access to more information than ever before. The opportunity to use data to increase productivity is not only beneficial to a firm, but the whole of society as well."
Nokia
In June 2020, the telecommunications giant Nokia introduced its cloud-native Digital Operations Centre software solution to provide communication service providers (CSPs) new revenue-enhancing opportunities through an automated platform that manages 5G slice-based services securely and cost effectively throughout the entire lifecycle of services. Nokia's first network slicing management product provides a secure and fully automated process to design, deploy and operate network slices at scale across multi-vendor, multi-domain and multi-technology environments. Built in a modular form that incorporates the Nokia Orchestration Centre and Nokia Assurance Center, the Digital Operations Centre provides CSPs with the ability to deliver and oversee network slices at scale and accelerate through closed-loop automation and helping CSP's adhere to Service Level Agreements as they expand into vertical industries.
Nokia has also scaled its digital platforms through its , a high-performance, end-to-end private wireless networking and edge computing platform. Provided as a service, it allows for a combination of plug-and-play connectivity with on-premises data management and processing to support real-time applications for smart manufacturing, predictive maintenance and remote operations. Through Nokia Digital Automation Cloud, it's simple to deploy an industrial-grade private wireless network that provides:
Simple plug-and-play connectivity for all your assets.
Full control over the creation and management of multi-local networks.
Low latency and strong security.
High reliability with proven 4G/5G radio technology.
Wide and deep coverage.
Dependable QoS management.
Easy scalability, up and down.
HP
In 2019, HP unveiled a 3D Printing and Digital Manufacturing Centre of Excellence in Barcelona, Spain. Upon its completion, it became one of the world's largest and most advanced research and development facilities for the next-generation technologies powering the Fourth Industrial Revolution. The Centre brings hundreds of the world's leading additive manufacturing experts in over 150,000 sq.ft of cutting-edge innovation space to transform the world designs and manufactures. 
At the time, , commented: "HP's new 3D Printing and Digital Manufacturing Center of Excellence is one of the largest and most advanced 3D printing and digital manufacturing research and development centers on earth – it truly embodies our mission to transform the world's biggest industries through sustainable technological innovation. We are bringing HP's substantial resources and peerless industrial 3D printing expertise together with our customers, partners, and community to drive the technologies and skills that will further unleash the benefits of digital manufacturing."
Paul Benning, HP Senior Fellow & Chief Technologist, 3D Printing & Digital Manufacturing, HP Inc, is well aware of the transformational state of the industry and stresses it's important to adapt and be agile."We're on the cusp of the 4th Industrial Revolution, where physical and digital technologies will radically alter how companies conceive, design, produce, distribute and repair nearly everything. This paradigm shift is expected to completely disrupt the global manufacturing industry by digitizing entire supply chains and production processes."