Why have health and safety fines in manufacturing doubled?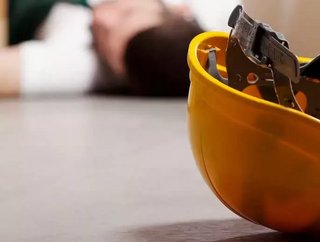 Health and safety fines in the manufacturing sector have doubled in the past year, according to research conducted by global law firm Clyde & Co. T...
Health and safety fines in the manufacturing sector have doubled in the past year, according to research conducted by global law firm Clyde & Co.
The data, obtained directly from the Health and Safety Executive (HSE) shows that the value of fines collected from manufacturers increased to £22.8 million in the first year of the new sentencing guideline (January 2016 – January 2017), whereas the year before it had been exactly half – £11.4 million.
Why? A new sentencing guideline introduced in February last year toughened the penalties for health and safety and corporate manslaughter offences, with the scale of fines now depending on the turnover of the company. Some businesses could now exceed £20 million in fines for deaths on their property.
Rhian Greaves, Head of Compliance & Strategic Support in Clyde & Co's Safety, Health & Environment team, commented: "Health & Safety is now a top priority for the boardroom. Our research confirms what we have been seeing in practice - the new sentencing guidelines are biting hard."
"The floodgates are beginning to open and the new guideline is clearly having an impact. We have seen more fines exceeding £1m this year than in the previous 15 years combined.  Companies should be concerned that fines are now routinely hitting the £1 million mark, even in apparently less serious cases meaning that all breaches of health and safety law are now a serious threat to a company's bottom line."
The highest fine imposed so far was £3 million ordered to be paid by Cristal Pigment UK, thanks to two incidents involving the release of toxic gas. HSE is enforcing its new rules on high risk sectors like manufacturing and construction, which local authorities are to enforce regulations on lower risk sectors.
Rhian Greaves adds: "The percentage increase in fines in the manufacturing sector is significant but not unexpected.  The cases that have passed through the courts have reinforced the dramatic effect the new sentencing regime is having on defendant organisations.  The HSE has a 94% conviction rate when they prosecute so the consequences of receiving a summons are considerable."
"The first year of the Guideline has seen manufacturing organisations bear the brunt of more than one third of the total fines given out.  Manufacturing is home to around 2.5 million workers and continues to have a 'statistically significantly higher' workplace injury rate according to the HSE, with 16% of all reported injuries to employees."
"Good health and safety management is morally right.  It also makes good business sense.  If prosecuted, larger manufacturing businesses face significant fines as the courts continue to grapple with what constitutes a 'very large' organisation.  When the potential reputational damage and adverse PR is added to the cost of the fine, the ramifications of health and safety failures are now major business risks."
Key statistics:
Total fines collected by the HSE from the manufacturing sector in 2016/17: £22,781,021.23
Total fines collected by the HSE from the manufacturing sector in 2015/16: £11,421,755.56
Total fines collected by the HSE in 2016/17: £61,579,949.21
Total fines collected by the HSE in 2015/16: £35,473,823