10 tips for B2B businesses to increase Twitter reach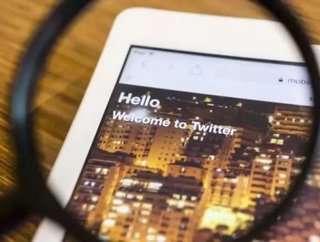 Twitter as a marketing tool isnt just for consumer-facing brands, its a powerful way to reach other businesses too. The trick to this is to be consisten...
Twitter as a marketing tool isn't just for consumer-facing brands, it's a powerful way to reach other businesses too. The trick to this is to be consistent, helpful and to find a way to cut through the chatter of all the other B2B businesses on the social network. Here are our top 10 tips.
Use images
Images will show in someone's Twitter feed and will draw their eye, even if it's a stock photo, to what you have to say. Experiment with graphics that help to illustrate a blog post or statistic as these can say so much more than a text-only tweet.
Use video content
Video content (either uploaded through Twitter or via YouTube) will also show in a user's news feed. As well as drawing attention to your tweet, video content is a great way to engage with users. It might be a product demonstration, promotional video or something a little more light-hearted but it's a great way to get around subjects that may appear a little dry when simply written down - as is often the case in so any forms of business.
Show your expertise
Share your expertise on Twitter and establish yourself as a leader in your industry. This branding exercise is not only good for your image but it also builds trust. Once you have the trust of those who follow you, they'll be more likely to share your content.
Create content people will want to share
Think about the kind of content you like to share and work out a way in which you can emulate this. Graphs and stats are often a good go-to but experiment with video content too.
Use relevant hashtags
Don't overuse hashtags in a tweet but one or two relevant ones will help people to find your content, even if they don't already follow you. Use a service like hashtagify.me to look at the popularity of your chosen hashtag and any others that might relate to it. While using popular tags are good, you'd be better off using something niche too so you can really target people who would be interested in the content.
Engage with the people you follow
Twitter is like a busy room; don't just stand there and chatter away because people probably won't listen. Actively engage with them and they'll be more likely to listen in the future.
Use the Twitter search
Search for your brand name, as well as keywords related to your business on a regular basis. You'll find out what your competitors are up to, may find opportunities for a sale or collaboration, and will find mentions of your brand where your username wasn't included.
Schedule tweets at the times your customer base is active
If you work internationally with a lot of overseas customers, you need to think about the times they might be awake and looking at Twitter. If you don't know when the majority of your followers are active, you can use Moz's Followerwonk tool to analyse your account. As well as a number of other stats, you'll see a graph that shows you when your followers are at their most active.
If these times don't fit in with your business hours, you can schedule tweets using a third party platform such as Hootsuite, or through the Twitter Ads dashboard.
Keep an eye on what works
Twitter's built in analytics is a great way to see what tweets are working and how your reach is improving. Looking at this on a regular basis is a great way to continue the hard work you've been doing while cutting down on the activities and content types that haven't been as successful.
Retweet and like
No one wants to see a timeline full of retweets so use these sparingly. Share content from your partners and trusted sources but think carefully about the content you are sharing so you can be sure it's relevant to your audience.
Twitter has done away with favourites and you can now like tweets. If there's something that interests you, or something you'd like to acknowledge, hit that like button. It's a good way to get your name into that user's notifications as well as to show you appreciate their content.
Getting the most out of Twitter is all about taking the time to engage with your followers and get to know them. Once you know what they want and are interested in sharing, you can start crafting relevant content and media.
Follow @ManufacturingGL and read the latest issue of the magazine.