16 facts you didn't know about the world's most iconic brand, Coca-Cola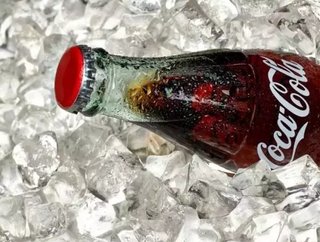 Coca-Cola is arguably the worlds largest and most iconic brand. Whether you enjoy it with ice and lemon, or prefer yours laced with vodka most of the wo...
Coca-Cola is arguably the world's largest and most iconic brand. Whether you enjoy it with ice and lemon, or prefer yours laced with vodka most of the world's population drink it on a regular basis. But how much do you really know about this household name?
In 2012, more than 1.8 billion people in over 200 countries drank a Coke every day.
Coca-Cola uses 79 billion gallons of water each year to produce Coke. Added to this water is a secret recipe of sugar (or high-fructose corn syrup), caffeine, coca leaf extract and flavourings.
An estimated eight thousand billion gallons of water is used to make Coke bottles and cans each year.
Chemist John Stith Pemberton from Georgia, U.S. first created Coca-Cola in 1886. Originally it was labeled as 'brain tonic' and promised to 'cure morphine and opium habits and desire for intoxicants'.
The original Coca-Cola recipe contained cocaine.
Initially Coke bottles came in many shapes and colours: clear, green, brown, straight-sided and squat. The classic design, known as the 'hobbleskirt', that became the brand's signature did not appear until 1916.
In 1893, North Carolina businessman Caleb Bradham launched a copycat product, without the coca leaf extract. He called it Brad's Drink. Five years later, looking for a name to convey its fizzy appeal, he rebranded it… as Pepsi-Cola.
By 1903, all traces of cocaine from Coke were removed.
The first glass of soda fountain Coke was poured in 1886.
In 1943, Coca-Cola got the order that turned it into a global brand. General Dwight D. Eisenhower, the future U.S. president, placed a contract for six million bottles of Coke each month for the troops.
The fast food chain McDonald's is Coca-Cola's biggest customer. Their franchise outlets don't sell ready-mixed Coke in bottles or cans — they purchase the syrup and dilute it with soda dispensers, just as it was first sold in the 1880s.
The acid in Coke can eat through steel cans, so now the cans have a protective polymer lining.
The first Coke cans were manufactured in 1955.
To encourage people to pick up litter, Coca-Cola launched the 'Bend A Little' campaign. Posters featured a young woman bending over to clear up cans and rubbish. Another billboard featured a Coke bottle with the slogan, 'If you love me, don't leave me.'
In 1955, the average American drank 11 gallons of fizz every year. By 2005, that had more than tripled, to 36 gallons.
The company's adverts have always celebrated the drink's popularity. In 1917, billboards boasted how many bottles were drunk: 'Three Million A Day'. By 1925, it had doubled to 'Six Million A Day' — a mere third of a single percent of today's demand. But the most famous was never an official slogan — the pop song, I'd Like To Buy The World A Coke, was from a 1971 television ad.
Extracted from Citizen Coke, The making Of Coca-Cola Capitalism, by Bartow J. Elmore, published by Norton, priced £17.99