2021 five predictions for the manufacturing industry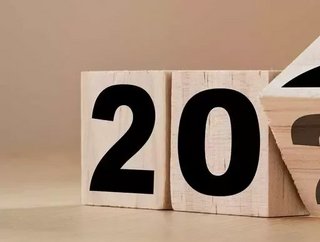 Manufacturing Global gains insight on the five predictions for the manufacturing industry outlined by Amar Hanspal, CEO at Bright Machines...
While 60% of manufacturers are experience disruptions to their operations due to COVID-19, comments that "economic uncertainty aside, the unprecedented supply chain disruptions of the year are a blessing in disguise for manufacturers, as they encouraged the often stagnant industry to move faster and become more resilient than ever before. If there were a year to push the industry forward towards progress, this was it."
Five ways Hanspal sees the industry evolving in 2021 include:
A shift to localised production - Hanspal expects to see the manufacturing industry take notes from the 'farm to table' consumer driven trend in the agriculture industry that has emerged over the last decade, with a shift to local production.
"This will primarily be driven by the threat of ongoing trade war/tariffs threatening global supply chains, encouraging manufacturers to move production activity closer to the customer. In the future, manufacturers will want to build where they sell for several reasons, including faster time to market, lower working capital, government policies, and increased resiliency."
Accelerated digital transformation - With the pandemic reminding manufacturers of the fragility of replying on labour, access to physical space, and centralised factories around the world, Hanspal highlights the importance of advanced technology.
Technology such as sensors, machine learning, computer vision, robotics, cloud computing, edge computing, and 5G network infrastructure, have "proven to increase supply chain resiliency for manufacturers who adopt it. While manufacturing lines present a unique set of challenges, tech companies will continue to focus on bringing the value of these advancements to verticalized settings as the industry realises they must diversify their factory operations and embrace Industry 4.0 technology to become more resilient."
High expectations from consumers and customers - "According to eMarketer, American consumers will spend approximately . With demand for products surging, manufacturers will be more pressured to churn out high-quality products quicker, more efficiently, and at a lower cost than ever before," notes Hanspal. Who believes that in addition to shopping behaviours, the industry will see a shift in relationship between manufacturers and customers. 
"customer service has leaped forward this year, with companies prioritising personalised experiences, radical transparency, and rapid response. Customers have become accustomed to this type of service and will demand the same experience from their manufacturing partners," added Hanspal.
Increased investment in the workforce - "Despite the doomsday headlines of years past, it's clear by now that automation is not just replacing existing work but creating new work," stated Hanspal, who expects to see manufacturers "take on more accountability in this shift - creating better, higher-paying jobs for factory workers," as well as committing to empowering workers by providing access to retraining, STEAM education, vocation/trade skills and Makerspaces.
Sustainability - Finally Hanspal sees sustainability becoming a core selling point, not an afterthought. "Manufacturing has long been one of the most significant contributors to environmental pollution. With a new administration that prioritizes science and the environment, expect that efforts to make manufacturing more sustainable through more efficient factories will focus on creating green jobs and cutting back on the industry's high volume of waste."
For more information on manufacturing topics - please take a look at the latest edition of