Are you innovating or stagnating?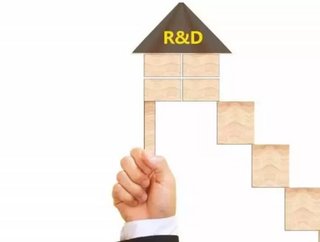 Mark Anderson, UK Sales Manager at Fascia Graphics explains why mid-sized manufacturers need to continue investing in innovative technologies and R&amp...
Mark Anderson, UK Sales Manager at Fascia Graphics explains why mid-sized manufacturers need to continue investing in innovative technologies and R&D.
A recent report from NatWest found a concerning trend for the UK's mid-sized manufacturers. The report warned that Britain's medium-sized manufacturers are not evolving quickly enough, and are at risk of being left behind if they are too cautious about innovation.
Whereas larger manufacturers have the international reach to adopt new technologies, and smaller companies are nimble enough to avoid being 'stifled by process', the report found that mid-sized manufacturers are struggling to keep up with the rate of change in the industry. Britain's mid-sized manufacturers often lack guidance and help, and the report found that many business leaders are not aware of the government support on offer for overseas expansion and R&D.
Fascia Graphics is a mid-sized manufacturer who leads the UK's membrane keypad and graphic overlay industry by investing in innovative new production techniques. We adhere to proccess, however we don't let it restrict ourselves from making prompt decisions about where to invest. This is best demonstrated by our £1.5 million of investments in new technologies over the last three years, one of which allowed Fascia to become the first manufacturer in our industry to utilise new production techniques.
So, where should manufacturers be investing?
Investing in Research and Development (R&D) is crucial. R&D requires funds to acquire materials, build prototypes, conduct trials and studies, and to pay the wages of the employees driving these new innovations. Many companies set a target of around 3 per cent of sales to invest in R&D. These funds need to be concentrated around your "big bets" and projects with a high probability of success. For instance, if you were to invest £100,000 into 100 different projects that leaves £1,000 per project – not enough to get you anywhere. By contrast, if you invest that same money into your top five ideas, the £20,000 per project will enable you to identify the one or two that you are going to launch into the market.
What government support is available?
The government offers a number of grants, loans, business support, and funding for small and medium-sized businesses, but the key is finding what is the right fit for your needs. For instance, Grant for Business Investment (GBI) is a discretionary scheme that provides a capital grant to businesses to support sustainable investment in England. Its aim is to help businesses expand, modernise or diversify and it is worth checking if you are elligible for funding. If you need training for staff members, you can apply for up to £5,000 towards the costs. There are also regional grants for investing in R&D, so the key is seeing what is available for you and going for it.
However, you need to understand what level of support is right for your business. We started the government's Growth Accelerator scheme in 2014, but we subsequently felt that the scheme wasn't a 'good fit' for our business, and ceased progress.
What do mid-sized manufacturers need to do differently?
The NatWest report looks to Germany as a comparison to the UK and found that support for mid-sized firms considerably outweighs that offered to the UK's. In Germany there's a huge network of banks, skills hubs and R&D centres, which has been 'fine-tuned for half a century'.
The report put the onus on the UK Government, with NatWest's Head of Automotive and Manufacturing, Richard Hill, warning: "The industry is being driven by new technology and the UK is well-placed to take advantage of that. But mid-sized manufactures are at a tipping point. We need to either really go for it in terms of mentorship and support, or stagnate and be left standing still." However, he points out that medium-sized manufacturers need to be more proactive in seeking out advice on expansion and innovation to give them the best chance to succeed.
With the World Economic Forum Chairman, Klaus Schwab declaring at this year's WEF summit, "We stand on the brink of a technological revolution that will fundamentally alter the way we live, work and relate to one another." Now, more than ever, mid-sized manufacturers should be looking to be pioneers in their industry.
Mark Anderson is the UK Sales Manager at Fascia Graphics, the UK's leading provider of graphic overlays and membrane keypads.