BAE Systems achieves excellence with lean sigma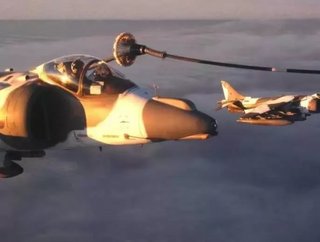 BAE Systems is one of the worlds most highly acclaimed corporations. Underpinned by a desire to be trusted, innovative and bold, the company has found s...
BAE Systems is one of the world's most highly acclaimed corporations. Underpinned by a desire to be trusted, innovative and bold, the company has found success where countless others have failed. Founded as part of a $7.7 billion merger in 1999, BAE Systems has continued to grow from strength to strength as one of the world's largest manufacturers.
With operations in Australia, India, the Kingdom of Saudi Arabia, the United Kingdom and the United States, BAE Systems is a multinational defense, security and aerospace business. With a workforce of 84,600 people it works hard to promote and maintain is culture of innovation and standards of excellence across the globe. On the company's website it states, "Our culture focuses not on what we do, but on how we do it. If we focus on the how, the future that we wish to attain will follow. We have a culture of total performance; a commitment to the highest standards in every aspect of the way we do business."
One arm of its total performance strategy centres on lean six-sigma – a principle the business has adopted and endorsed for some time.
Six-sigma methodology
Developed by Motorola in 1986, six-sigma is a world-class, process improvement and problem solving methodology. It seeks to improve the quality of process outputs by identifying and removing the causes of defects and minimizing variability in manufacturing processes. It uses a set of quality management methods, including statistical methods, and creates a special infrastructure of people within an organization - Champions, Black Belts, Green Belts, Yellow Belts, etc. - who are experts in their fields. Those experts help teach fellow employees, problem solve and innovate processes when required by the business.
Each six-sigma project carried out within an organization follows a defined sequence of steps and has quantified value targets, for example: reduce process cycle time, reduce pollution, reduce costs, increase customer satisfaction, and increase profits.
Considering BAE System's vision and mission "to be the premier global defence, aerospace and security company," and "to deliver sustainable growth in shareholder value through our commitment to total performance," its no wonder that six-sigma is part of its continuous improvement strategy.
Combing lean manufacturing and six sigma
Lean six-sigma is a combination of both lean manufacturing processes and six-sigma methodology and was developed by BAE systems in 1997. Six-sigma derives from Total Quality Management (TQM) and like its predecessor, relies on the use of statistical analysis and other quality tools to identify and eliminate defects, but provides a framework for using them. Its focus extends beyond quality to other strategic areas of the organization. Lean manufacturing is centered eliminating waste and driving efficiency throughout the manufacturing process.
By combining lean and six-sigma methodologies manufacturers can achieve total customer satisfaction and improved operational effectiveness and efficiency by removing waste and non value-added activities, decreasing defects and decreasing cycle time.
The concept of merging lean and six-sigma can be traced back to 1997 when BAE Systems combined both principles. The company named the program Lean Sigma, its aim being to protect market share in the aerospace industry. They mixed together the Kaisen team with Black Belts, the aim being to reducing variation within their processes. As a result the company achieved substantial improvements in productivity, lead-time, savings and reliability. Since then, BAE Systems has implemented lean sigma across its business and many argue its this strategy that allows the company to remain at the forefront of the sector.
BAE System's Sigma Leadership Programme
As part of its dedication to Lean Sigma, BAE Systems has developed a Sigma Leadership Programme, which is a three year fast-track programme created for people with the highest leadership potential within the business. With only a few places available each year, it's unique, fast-paced and aimed at giving individuals a wide breadth and depth of knowledge from across multiple business areas.
Fully endorsed at board level, the Sigma Leadership Programme offers no blue print or structured path to follow, so each member is responsible for his or her own journey around the business and development plan.
BAE Systems offers its Lean Sigma students the opportunity to have both a corporate and functional mentor to guide him or her through their development and leadership skills. Additionally, there's financial and practical support to gain further relevant qualifications and accreditations within either business or engineering.
Engineers are expected to gain chartered engineer status; the Sigma programme is accredited by a number of relevant institutions, demonstrating the company's long-term investment in real leadership potential.
Sigma workshops are run regularly, which provide an opportunity for all 'Sigmas' to convene and engage in activities designed to develop their understanding of an element of the business. Recent workshops include Leading from the Inside Out, Building High Performance Teams and Environmental Sustainability. Sigmas are also responsible for organising less formal "Learning Sets" to further develop relevant skills & understanding.
Additional activities are encouraged whilst on the Sigma Leadership Programme as an additional means of development. This may be undertaking a role as a STEM (science, technology, engineering & mathematics) Ambassador, contributing to corporate working groups or writing group strategy & policy. Community Investment projects are also undertaken, which have recently included revamping a hospice and taking part in the Prince's Trust Million Makers Challenge.
BAE Systems has demonstrated a clear and unwavering commitment to promoting Lean Sigma throughout every facet of the business and it has paid dividend.