CBI Industrial Trends Survey shows positive expectations for growth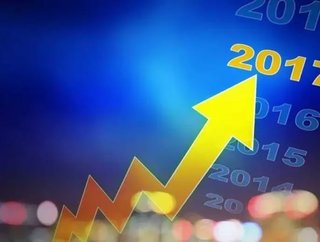 CBIs latest Industrial Trends Surveyshows that expectations for growth are at an over 20-year high. The survey, which acquired honest responses from 42...
CBI's latest Industrial Trends Survey shows that expectations for growth are at an over 20-year high.
The survey, which acquired honest responses from 423 companies across the UK, found export order books are at their highest since December 2013, and that output growth rose at its quickest pace since July 2014 in the three months to march this year. Manufacturers anticipate further acceleration in the near future.
Anna Leach, CBI Head of Economic Intelligence, said: "It's been a strong month for UK manufacturers, with production growing robustly and overseas demand on the up. The past fall in the pound seems finally to be helping lift demand for UK manufactured exports, which rose at one of the fastest paces in this survey's history. And manufacturers are positive about the quarter ahead, expecting output to grow at the fastest rate since February 1995.
"But the flipside is that cost pressures are widespread, and manufacturers expect factory-gate prices to continue to rise strongly over the next three months. And this will also put pressure on prices generally.
"Innovation continues to be a fundamental driver of UK competitiveness and productivity gains and will influence the success of UK companies over the longer term. That's why we want a commitment from the Government to spend 3% of GDP on R&D by 2025 – a joint target to be met by the private and public sector."
Also contributing an expert comment is Pete Baxter, Vice President of Digital Manufacturing at Autodesk: "The CBI's findings that manufacturers' export order books have risen to the highest level in over three years, while expectations for growth are at a more than two-decade high, is promising for the UK manufacturing. To keep building on this momentum the industry needs to invest in the right skills to work with new and advanced technologies. This will be an interesting year for UK manufacturing. Remaining competitive on the global stage will be more important than ever.
"Technology advances in the fields of Robotics, additive manufacturing, artificial intelligence and connected technologies have the potential to supercharge the UK's manufacturing output and increase global exports. By harnessing the real potential of intelligent machines, we can enhance our capability to create more sophisticated products at a faster rate and at a higher quality. Connected devices via the Internet of Things will undoubtedly change the face of manufacturing. The potential of technology to help us deliver better quality products, enable closer collaboration with our customers and to improve manufacturing processes to drive increased competitiveness should not be ignored.
"For UK manufacturing to reap the rewards, the industry should invest in STEM skill development, from secondary education to upskilling engineers out in the field, alongside reviewing technological innovations. The UK government's Industrial Strategy has potential, but manufacturers should act now, and take it upon themselves to invest in skills and technologies to remain competitive for the long term."