Continuous innovation at Boeing leads to success in a highly competitive industry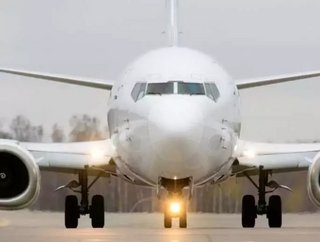 Lean manufacturing has helped countless corporations and small manufacturing companies save time, reduce waste and increase efficiency. Lean best practi...
Lean manufacturing has helped countless corporations and small manufacturing companies save time, reduce waste and increase efficiency. Lean best practice and continuous improvement has transformed the manufacturing sector, however the introduction of innovation can take good results and turn them into excellent ones.
Boeing is one company that has truly embedded innovation within its culture and the results have been staggering. In 1998 it took Boeing 71 days to assemble its 777 aircraft – today it takes just 37. By introducing a grass roots culture of innovation, the aerospace giant also managed to shave an incredible nine days off the final assembly of its 737, going from 20 days to 11.
This level of time saving takes a lot of dedication from top tier executives down to workers on the ground – its not about implementing a process, rather about changing the company culture. So how did Boeing do it? The company is dedicated to looking outside the box to solve any production problem and bottleneck it comes across and is willing to explore even far-fetched ideas and concepts. Innovation teams meet regularly to discuss these ideas until they find a solution that makes sense and importantly, persist until each problem is solved.
Ultimately, Boeing encourages each and every employee to be creative, disciplined and persistent. Innovation is at the heart of what Boeing does – every decision is geared towards building a sustainable future for the brand.
How Boeing saves time using continuous innovation
An example of how Boeing saves time and thus money can be seen when you look at the development of the 757 assembly line. Plant engineers struggled with a time-consuming bottleneck due to having to lift the plane's heavy seats up to its doorway and inside for installation. Once the seats came to the plant, they were fitted with wheels, lifted by an overhead crane to the airplane doorway, unloaded, rolled into the cabin, divested of their wheels and finally installed. The process from beginning to end took 12 hours.
Members of Boeing's 'Moonshine Shop' – a team of people tasked with developing ideas in late night thinking sessions – began searching for a more effective process. They asked the question: "If not cranes, then what?"
The team attended county fairs and studied Ferris wheels; they looked at ski lifts and automated roofing carriers but nothing quite fit the bill. Eventually one of the team members mentioned the hay loaders her say on farms near his home. Could they be adapted to ferry heavy seats up to the plane for installation?
The team began looking into the workings of hay loaders and finally found a rancher who could develop a viable machine that met their exact specifications, adding safety guards. The new hay loader was put into production and shaved an astonishing 10 hours off seat installation. It was quickly rolled out across all 757 manufacturing plants. 
Then there was a problem with the airplane tires being punctured by the ubiquitous metal fasteners that littered the floor as they rolled down the assembly line. Engineers created sweepers that hooked onto the landing gear, which worked to catch the larger items but missed the tiny fasteners. Then one engineers remembered seeing motorcycle wheels covered by protective canvas casings at a race so developed the covers for the 757 and tried them; they were extremely effective. Solving the problem saved Boeing $250,000 per annum, per aircraft.
Then there was the complex system of almost 700 hydraulic tubes that were individually installed into the wheel well of the 737 landing gear - a time-consuming and frustrating process requiring two shifts to complete. According to an article in the Wall Street Journal, Boeing engineers and mechanics shortcut that process by suggesting that the tubes be grouped into larger clusters at another plant. The resulting products are much quicker to install, saving more than 30 hours of mechanic labor. What's more, new process also reduces hydraulic leaks.
How to innovate your production line
Below are some key takeaways to embed a culture of continuous innovation at your plant, outlined by Sally Mounts, President of Auctus Consulting Group: 
Be persistent. Many of Boeings solutions were achieved after previous efforts had failed to get off the ground. Don't stop searching for a workable solution before the goal is achieved.
Apply creative thinking. Consciously and consistently apply creative thinking to the problem. Get out into the world and survey unrelated industries for ideas. Work the problem by looking outside of the conference room.
Develop teams. Hire a team of people to address innovation issues on a constant and consistent basis. Boeing's 'Moonshine Shop' works full-time to address lean manufacturing productivity concerns. You may not need full-time innovators, but project teams can accomplish similar results with the right guidance.
Embrace continuous improvement. Boeing has borrowed this concept from Japanese lean manufacturing, and it has paid off handsomely for the company. Never stop striving to make things better, faster and easier.
Continuous innovation will not only make your processes simpler now, but will set your business up for greater success in the future as well.