DHL: ensuring safety & productivity in manufacturing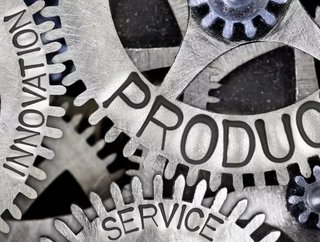 Mike Bristow, Managing Director, Manufacturing Logistics, DHL Supply Chain, on safe and productive manufacturing as organisations restart their operatio...
As the manufacturing sector returns to work across the country, with new social distancing and hygiene measures in place, it will be vital to find the balance between productivity and safety to make the 'restart' as smooth as possible.

Addressing these changes head-on will be key, and while planning for an uncertain future is particularly challenging, there are actions that leaders can take now to minimise disruption and improve their supply chain resilience for the future. The initial phase of the pandemic response presented us with some incredibly important learning opportunities, and taking these on board, while treating the restart phase as an ongoing process, will help as we move forward.

Adapting supply chains in response to demand

In March DHL joined the VentilatorChallengeUK, a consortium of businesses including Rolls-Royce, Ford and Airbus to provide thousands of new medical ventilators to the NHS in the fight against COVID-19. The challenge was to stand-up a supply chain from scratch, managing over 6m parts from a new supplier base, storing, order picking and kitting, and delivering to final manufacturing locations. Over the course of a week and a half, we assembled a team of 120 people (some of which who were on furlough which added greater complexity), set up a new IT system, and created 700 racking locations - all in compliance with stringent social distancing measures.

While this was a very unique challenge, as businesses begin to restart they will find themselves needing to reconfigure their own supply chains for a completely new set of circumstances, and so there are learnings to take from this.

A crucial aspect of creating and adapting any supply chains at speed will be not waiting for perfection. As a company used to taking the time to plan, we had to adjust our normal processes to work within these new constraints. Over the coming weeks and months businesses adapting to the changing circumstances will need to put in place what they can, as quickly as they can. However it is critical that this remains a process of continual improvement and as more information becomes available, procedures should adapt and evolve in turn.

Tackling challenges and making necessary adjustments

People are your most important asset so it's imperative that their concerns and needs are considered as part of the restart process. It's important that people feel comfortable and reassured when coming back to work. It won't be just about putting new measures in place, but how you communicate this to your entire workforce.

Organisations can undertake a number of actions to ensure they meet social distancing guidelines and can keep their people safe. At our own sites we are running through a 120-point plan, which identifies all the major touch points in the building and sets out a continual cleansing schedule, using our existing real estate and assets to ensure quality controls and compliance are in place.

Another adjustment that businesses will face will be to split out regular shifts, perhaps extending working hours or introducing a weekend shift with a different team. Rigorous handovers with a high level of detail will need to be introduced and there should be regular conversations around the impact these split shifts have on productivity. Make sure your employees understand why procedures have been put in place and have a clear understanding of the purpose behind your business strategy.

Using crises or experiences to inform decisions

It's important that we take learnings from experiences such as these and align plans in a way that makes us more resilient in the future. By thinking back to what we've learnt, we can build our resources and capabilities which allow for more preparedness should the improbable happen.

Continuous learning, communication and a commitment to self and business improvement has never been more important. The VentilatorChallenge project was successful thanks to the constant feedback loop and regular communication with both the customer and partners. This type of industry collaboration - and the drive to succeed - knocked down the usual barriers and silos and saw everyone aligned to one single common purpose. As we look to the future, this has proven the importance of working together and regularly connecting with stakeholders to consistently improve, rather than waiting for monthly or quarterly reviews.

Organisations will also benefit from taking learnings from other sectors or countries. In our case we used the experiences of our colleagues in APAC who had already gone through the process of structuring operations to comply with new safety measures. Different industries are at different stages of ramp-up, so there are lessons that can be sought out from others.

Most importantly, listen to your people on the ground. Capture their insights and learnings, and implement these immediately. One of our strengths is our culture - we encourage our employees to speak up and say what they think. Use your employees' experiences to shape what you do, as knowing how to 'apply the learnings as you go' is the real opportunity for the future.
 
For more information on manufacturing topics - please take a look at the latest edition of Manufacturing Global.
Follow us on LinkedIn and Twitter.