DHL: risk is everywhere, but so too is mitigation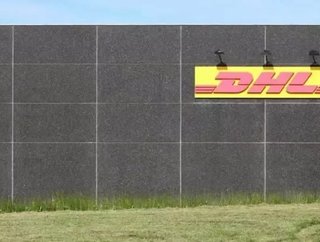 Natural disasters such as hurricanes and extreme winter weather can wipe out engineering and manufacturing (E&M) operations, decimating production s...
Natural disasters such as hurricanes and extreme winter weather can wipe out engineering and manufacturing (E&M) operations, decimating production schedules and customer delivery dates.
The financial impact can be substantial. Taking into account the predicted increase in natural disasters due to climate change, it is estimated that by 2030 the annual global economic cost of natural disasters could be as much as €328 billion (DHL Engineering and Manufacturing 2025+).
Socio-political threats such as conflict, terrorism, migration, and political instability can also severely disrupt E&M operations. Research by Maplecroft indicates that these types of threat are a growing phenomenon; it currently categorizes 36 percent of countries as geopolitically 'high risk', which is a 4 percent increase on figures released in 2012.
Research from the World Economic Forum reveals that large disruption to the supply chain is likely to impact a company's share price by 7% on average. However, with today's E&M tendency for longer and more complex supply chains, and with profitable opportunities to be found in developing markets and in increasingly remote locations, it is strategically impossible to entirely avoid risks in the supply chain. They are everywhere; therefore the best solution to this is preparation.
Fortunately, E&M organizations have many ways in which to mitigate increasing global risk. Companies can now identify, monitor, and plan for events capable of damaging productivity, disrupting the supply chain, and destroying profit. In addition to well-informed high-speed risk assessment, E&M companies can monitor incidents to identify the scale and likely duration of impact, and enable informed decision-making and proactive response.
What's needed of course is transparency in the global supply chain. This allows E&M companies to continuously track, collate, and analyze the world's most disruptive events, drawing on the leading risk intelligence data and issuing alerts throughout the organization in near-real time along with detailed, regularly updated reports.
With an efficient supply chain risk management process in place, E&M companies can turn disruption into competitive advantage. For instance, an organization can seize the opportunity to be a first-mover in profitable yet risky new markets.
An example of this is early market entry into Iran, a country that promises substantial infrastructure and exploration projects within the next few years. Earlier this year, Iran was subject to an easing of international sanctions and, while some restrictions remain, particularly for US organizations, continued compliance with internationally agreed nuclear obligations will result in the ending of sanctions in 2025.
The embargo on buying crude oil from Iran has now been lifted, and trade and shipping restrictions have relaxed. Iran is beginning to look not merely viable but in fact strategically attractive for many E&M companies.
The decision to enter and operate in high-risk markets and locations will always be complex.
However, risk is everywhere in today's business landscape. Risk mitigation enables E&M companies to prepare for diverse challenges and to steadily navigate the way towards business expansion and profit.
Reg Kenney is President of Engineering and Manufacturing at DHL