Elon Musk talks about Tesla's aggressive growth strategy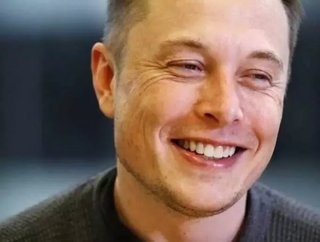 Teslas aggressive growth strategy: Musk says 'a few million cars will roll of the production line by 2025, while the highly anticipate Model 3 wil...
Tesla's aggressive growth strategy: Musk says 'a few million cars' will roll of the production line by 2025, while the highly anticipate Model 3 will be ready by 2017.
Elon Musk has once again spoken of ambitious plans for Tesla, this time stating that by 2025 as many as 'a few million cars' will be rolling off its production lines each year.
Speaking at the Automotive News World Congress in Detroit, which coincided with the North American International Auto Show, the Tesla CEO said he was confident that the company would be selling at least half a million cars by 2020.
During the same talk, he also said he was 'absolutely certain' that Tesla will be able to reduce the cost of manufacturing batteries by 30 percent. Furthermore, by 2025 Musk predicted that Tesla would be selling a minimum of two million electric vehicles per annum.
Compare this grand figure with the 30,000 electric Tesla's sold in 2014 and it's clear that Musk has an aggressive game plan.
"At half a million cars a year, we should be profitable," Musk said, although he acknowledged that he had been "too optimistic" in the past regarding manufacturing timelines.
The manufacturing maven also announced that the highly anticipated, low-cost Model 3 electric sedan - that many believe will be the make-or-break vehicle for Tesla - would be available by 2017.
Musk did however admit that Tesla might not have the means to fill the demand for such a high-volume vehicle at that time, meaning investors will have to wait at least five more years until Tesla, whose stocks rose nearly 48 percent in 2014, becomes profitable.
Musk also explained that Tesla would be making money now if it were not investing in an aggressive growth strategy that involves new technology and vehicles. Currently, Tesla is investing more than $2 billion in building a massive battery factory in Nevada in partnership with Panasonic.
The announcement could dash investors' hopes to start seeing returns on their investments by 2017, when the Model 3 makes it to market at a starting price of  $35,000.
Tesla made total revenue of $2.24 billion in the first three quarters of 2014, up 60 percent from the previous year. It posted a net loss of $186.4 million from 2013's $57.7 million.