Examining the past years' labeling compliance challenges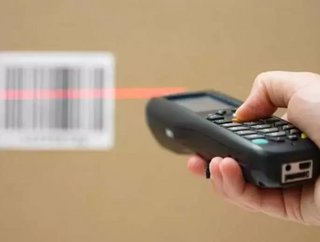 How GUDID was it for you? An examination of the past years labeling compliance challenges surrounding UDI implementation In September 2013, the FDA...
How GUDID was it for you?
An examination of the past years' labeling compliance challenges surrounding UDI implementation
In September 2013, the FDA set out its framework for establishing a unique device identification system to identify medical devices through their distribution and use. The system, which is being phased in over several years, means that by 2020 most medical devices will need to include a Unique Device Identifier (UDI) in human and machine-readable form. In addition, device labellers must submit mandatory data about each device to the FDA/National Library of Medicine's Global Unique Device Identification Database (GUDID), enabling the public and healthcare stakeholders to access and download device information.
The FDA's introduction of the UDI system has a number of goals:
To drive more accurate reporting and analysis of adverse events, ensuring problem devices can be quickly identified and rectified
To reduce medical errors by giving healthcare professionals key information about specific devices
To enhance market analysis with access to real-world data on device usage
To provide a standard identifier to help manufacturers, distributors and healthcare providers to manage product recalls efficiently
To provide a platform for a secure global supply chain that protects against counterfeiting and can respond effectively in a medical emergency
The FDA's definition of a UDI and guidelines on its use are outlined below. The complexities of the new system mean that, for many companies, managing the transition to UDI compliance can be a challenging process that touches all parts of the organization. Critically, the implications for labeling operations are significant and require all medical device manufacturers to examine their current infrastructure and, in many cases, adapt it to enable more holistic label lifecycle management. 
FDA UDI definition/guidelines
A UDI is a unique numeric or alphanumeric code that consists of two parts:
A device identifier (DI), a mandatory, fixed portion of a UDI that identifies the labeler and the specific version or model of a device, and
A production identifier (PI), a conditional, variable portion of a UDI that identifies one or more of the following when included on the label of a device:

the lot or batch number within which a device was manufactured;
the serial number of a specific device;
the expiration date of a specific device;
the date a specific device was manufactured;
the distinct identification code required by §1271.290(c) for a human cell, tissue, or cellular and tissue-based product (HCT/P) regulated as a device.

Each UDI must be provided in a plain-text version and in a form that uses automatic identification and data capture (AIDC) technology. 
The UDI will also be required to be directly marked on a device that is intended for more than one use, and intended to be reprocessed before each use. 
Dates on device labels and packages are to be presented in a standard format that is consistent with international standards and international practice.
First in Class
The first two phases of UDI implementation are now complete. By September 2014, Class III devices and devices licensed under the Public Health Service Act were required to include a UDI and submit their data to GUDID. The second phase required implantable, life-supporting and life-sustaining devices to bear a UDI by September 2015. It also mandated that life-supporting and life-sustaining devices intended to be used more than once must include a permanent marking on the devices themselves. In all cases, once again, UDI-labeled devices were required to submit relevant data to GUDID. 
So what have we learned from the process so far, and what does this mean for manufacturers facing the 2016 deadline? In the final quarter of 2015, Prisym ID conducted a poll of the industry to find out how the new UDI regulations had impacted medical device organizations. The survey sample included companies directly affected by the first two phases of implementation, as well as early adopters not yet mandated by the FDA's timetable. 41 percent of respondents had not yet been required to meet UDI requirements, while interestingly, 8 percent were unsure whether they had. The overall results provide a good barometer of current feelings regarding UDI across the sector and highlight some key findings that can inform strategies for organizations yet to make the leap.
As expected, the majority of respondents whose companies had implemented UDI found the process challenging. 58 percent described implementation as 'difficult' with a further 4 percent regarding it 'extremely difficult.' Encouragingly, however, just over a third (34 percent) reported minimal challenges and 4 percent described the process as 'easy'. The challenges were widely anticipated. Almost two thirds of respondents (63 percent) stated that the impact of UDI implementation on business operations had matched their expectations – though almost a fifth (18 percent) said it had had a 'massive impact'.
Labeling at the centre
The introduction of UDI capabilities is undoubtedly a cross-functional challenge for all medical device manufacturers. The poll shows that UDI implementation caused reverberations in Manufacturing, Quality, Operations and Distribution. Likewise, UDI projects also tend to involve IT and regulatory teams, meaning that they permeate almost every department and system within an organization. This naturally dictates a collaborative approach where implementation decisions cannot be made or managed in isolation.
However, the poll shows unequivocally that the biggest impact of UDI implementation is typically felt in Labeling and Packaging. 85% of respondents reported that Labeling, Packaging & Design were affected the most. This is further underlined by data which reveals that companies experienced more issues around their labeling capabilities than any other area. Building and implementing an appropriate labeling system was cited as the single biggest issue, with 23 percent of respondents encountering difficulties. Alongside this, almost a fifth (19 percent) found getting a UDI onto the device label their biggest challenge, while 9 percent reported issues adding a UDI to device packaging. This data shows that, when asked to name their biggest issue around UDI compliance, more than half of all respondents cited issues related to labeling. 
This is not surprising. Making the move to UDI compliance requires manufacturers to ensure device labels not only include a device identifier (DI), production identifier (PI) and associated barcodes, but also include 13 additional pieces of information. These requirements represent a major shift and necessitate a labeling system that can capture these data sets accurately and efficiently and configure them to the appropriate label design. Ideally, the labeling system would be able to communicate seamlessly with systems that support the submission of data to GUDID. This separate process requires the submission of data covering a total of 62 fields – with data not only coming from the label itself but from various locations right across the organization.
Label lifecycle management
The impact of UDI regulations on labeling operations is a major reason why Label Lifecycle Management (LLM) is now regarded as a must-have capability for global medical device manufacturers.  LLM encompasses the full range of disciplines, processes and controls that go into the preparation, production and audit of every single label. Unlike traditional labeling systems that focus purely on the final output – the label itself – an LLM system focuses on data, supporting the end-to-end management of labeling across its entire lifecycle. It gives companies full visibility of all their data assets as well as editing tools and vision control to help maintain data integrity. Crucially, an LLM system assures robust data validation and reinforces it with transparent audit tools that can supply objective evidence in the event of internal or regulatory inspection. 
These capabilities are crucial if organizations are to meet the regulatory requirements of UDI. However, Prisym ID's survey shows that only 40 percent of companies polled are confident that they are ready for an FDA inspection that includes UDI activities. A third of the sample do not believe they are ready while 27 percent are unsure. More specifically:
Around 45 percent of companies sampled believe they are either unable or uncertain as to whether they could provide any correction or removal reports they have submitted since the UDI rule was introduced
Around 36 percent cannot, or are unsure whether they can provide DIs, the issuing agency and packaging configurations from the GUDID DI record for each premarket submission number
Almost a fifth of companies (19 percent) cannot provide Medical Device Reports (MDRs) submitted since UDI was introduced, and a further 19 percent are unsure
More than a quarter (26%) of companies cannot, or are unsure whether they can, provide a sample of devices listed including the device class, product code and premarket submission number
Perhaps most significantly of all, only 43 percent of companies believe that their quality system includes the processes and systems used to maintain the data attributes submitted to GUDID in compliance with 21 CFR part 820 and part 11. Almost a fifth (19 percent) admit that their quality system falls short of requirements whilst a further 38 percent are unsure. 
In each of these cases where a medical device organization believes their operations may fall short at FDA inspection, an LLM system can help mitigate that risk. Fully integrated LLM solutions allow companies to take a more strategic approach to the management of global data. Moreover, they improve quality control with the use of automated validation systems and provide comprehensive audit capabilities to ensure all documentation is recorded, stored and quickly accessible whenever required. Validation is a critical aspect of the labeling process. Companies need to be able to prove that an action has taken place and demonstrate the outcome it yielded. As far as the FDA is concerned, if you cannot prove it, it didn't happen. This black and white approach to audit is driving the need for companies to ensure they deploy a fully validated system that can close the gaps and limit labeling errors that could lead to product recall.
Assuring readiness
It's therefore no surprise that medical device companies are increasingly looking to improve their labeling systems to ensure operations are UDI compliant. There is a growing trend towards the implementation of 'vision' systems that automate label inspection, post-print. This is a smart move for companies aspiring to achieve zero defect labeling; organizations are investing a huge amount of time and money to ensure labels are UDI compliant – so why risk an FDA recall or warning letter by potentially bringing in human error?
The most progressive organizations are deploying end-to-end LLM systems that give them a 360° view of all their data via a centralized global platform that interoperates with existing systems right across the enterprise. LLM solutions give manufacturers the reassurance of complete label integrity – a single version of the truth – across the entire label lifecycle. Moreover, they provide a secure, reliable and scalable platform for efficient UDI-compliant labeling. With more than half of all survey respondents citing label-related issues as the biggest challenge in the journey towards UDI implementation, it makes sense for manufacturers of Class II devices to ensure they have the optimal labeling solution in place as they approach September's FDA deadline. An LLM solution can not only help them meet the regulatory challenges that lie ahead, but it can also help them meet their wider strategic goals of efficiency, productivity and, ultimately, profitability.
Kevin Grygiel is VP of US Sales at PRISYM ID.