From factory to fridge: Inside Coca-Cola's supply chain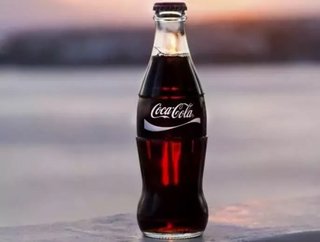 Coca-Cola is probably the worlds best-known brand with a presence in every country on earth. We reckon that you would be hard pushed to walk into any su...
Coca-Cola is probably the world's best-known brand with a presence in every country on earth. We reckon that you would be hard pushed to walk into any supermarket, grocer or retail outlet without finding one of its products. So how does a company with such a massive footprint manage its supply chain?
Wendy Manning, vice president of customer logistics as Coca-Cola Enterprises (CCE) gives us some insight by talking about the distribution of products across Western Europe.
Manufacturing Global reveals 14 key facts about Coca-Cola's supply chain.
You are likely to see at least one Coca-Cola product in supermarkets or newsagents the world over.
CCE is responsible for manufacturing and distributing a wide range of soft drinks under the Coca-Cola umbrella from Coke itself to Fanta, juices, water, sports and energy drinks.
Its operations span eight territories in Western Europe, delivering more than 600 million cases of product to retailers every year, which are then sold to over 170 million consumers.
So how is this vast operation handled? How does the company ensure that every bottle produced makes it into the hands of consumers on time and at the highest quality? Well, according to Manning it all starts on the factory floor.
CCE has 17 state of the art manufacturing sites across Europe and 95 percent of drinks are made in the country in which they're sold.
CCE also keeps much of its sourcing local, helping to keep the supply chain short and fast, which is important for keeping up with demand.
Once the ingredients and components arrive through the factory doors, the focus is to produce high-quality drinks, in the right quantity and at the right time, in order to meet customer demand.
CCE's factories run some of the fastest production lines in the world.
The company is able to get drinks from its factories to supermarket shelves within 48 hours.
CCE is continually look for new investments to improve the efficiency of its operations – it recently opened a new €20m automatic storage and retrieval system at its distribution centre in Dongen, The Netherlands. The new facility is designed to hold and automatically move pallets of bottles and cans – enabling CCE to more efficiently serve the needs of customers, as well as to maximise the cargo space used in trucks.
The company is also continually testing new technology and innovations, such as Bluetooth beacon technology and 3D printing.
Sustainability is key to developing an efficient supply chain.
Throughout the manufacturing process, sustainability and efficiency are always front of mind. At the Wakefield production facility in the UK, CCE recently introduced a new combined heat and power system, which will save 1,500 tonnes of CO2 every year. This kind of innovation has helped the company reduce its operational carbon footprint by 23 percent since 2007.
While the technology and machinery in CCE's factories is undoubtedly crucial to getting bottles out and into the market, its people are just as vital. "Our 166-person strong logistics team provides exceptional day-to-day operational support seven days a week, 364 days a year to ensure on-shelf availability. It is this team that oversees all operations and ensures that once bottles are filled, each and every one makes it onto the trucks and on to the roads," says Manning.
The job doesn't finish once bottles and cans are on the road.
Once products are delivered to the stores, the company also has a role in ensuring that bottles make it all the way to the shoppers' fridges. The company's marketing departments has exceptional relationships with retailers to ensure that in-store merchandising makes Coca-Cola products easy to find.
"Throughout the journey of our bottles, it's important that we communicate with our retail partners, especially because retail can be unpredictable and even the smallest changes, such as the weather, can affect shopper behaviour. Our production systems are networked to allow us to raise or lower capacity, allowing us to meet demand peaks (expected or unexpected) by flexing up production at several sites if needed. And we're fully prepared for exceptional levels of demand, for example during Christmas or major sporting events like the Olympics," explains Manning.
One way the company remains close to its customers is by promoting closer collaboration to ensure it's delivering what they need, when they need it and in a way that works for them. For example in 2012, it pioneered a unique 12-month job swap between 'rising stars' of CCE and one of its customers, Tesco. Not only did this add value to the careers of the individuals involved, but it also proved an effective means for sharing knowledge and insight between the businesses, helping to align strategies and develop plans to drive sales.
From the beginning of each bottle's journey when raw ingredients enter the factory, to the very end when it is chilling in the fridge; collaboration, sustainability, innovation and efficiency are the key factors that make that factory to fridge journey seamless and successful.