Growing demand – how can manufacturers get back on the front foot?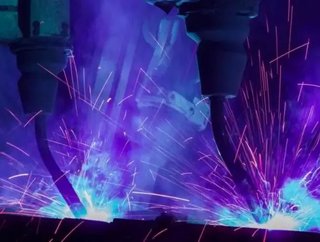 Whether its disappointing manufacturing data from the worlds second largest economy, Brazil, which posted an 80 month low PMI score, or the US manufactu...
Whether it's disappointing manufacturing data from the world's second largest economy, Brazil, which posted an 80 month low PMI score, or the US manufacturing sector contracting for the first time in three years, it's clear that manufacturing is currently on the back foot. 
In a slowing global economy, factories are struggling to gain momentum. The ever changing business environment makes it harder for manufacturers to maintain their profitability levels and deliver sustainable growth. The level of competition that factories now face to win or even simply retain business is extremely fierce. Buyers have the luxury of perusing through copious manufacturers who offer the same range of capabilities and products and are willing to squeeze their margins that bit further.
This new 'empowered customer' era creates a fickle world where infidelity is rife amongst manufacturing purchasers and it can be triggered by the smallest gripe. Today, any manufacturer seen to be slow in their response to changing customer demands risks losing business in an instant – equalling millions of pounds in lost sales.
With the rise of the digital world, customers across all sectors are now more connected and knowledgeable than ever before, using an array of different channels to contact companies with questions and complaints.
In the nitty gritty world of manufacturing it's easy to forget about the importance of delivering customer service excellence but business can be won or lost on this very principal. There's plenty of evidence to support this statement. Consulting firm Gartner found that 89 per cent of marketing leaders expect to compete primarily on the basis of customer experience by 2016 compared with 36 per cent four years ago. And, to reinforce its importance further - aftermarket services now account for about 24 per cent of total revenues and 40 to 80 per cent of a factory's total profit.
It's hard to ignore these stats. Many manufacturers could see a reduction in orders in the near future so it's now more important than ever the industry gets to grips with the changing customer landscape and seeks new efficient ways of working to conquer customer complexities.
In recent years departments such as product development and supply chain have gone through transformational changes to adapt to the evolving landscape. Long gone are the days of the disconnected customer processes where inconsistent data, poor analysis and Excel spreadsheets ruled the roost. Now, manufacturers find themselves needing to implement the same transformational change that puts customer service at the very heart of their business strategy.
The principle concern for manufacturers should really be to mitigate the risks of inconveniencing the customer at any stage of the customer journey. With the empowered customer being present on so many channels, the obvious solution is to first make sure that the systems that customer-facing employees are using are effective and allow the customer to switch between these communication channels seamlessly. The technology should ultimately remove 'friction' from the buying process, allowing customers to continue a single conversation or transaction with the business.
 
Bernecker & Rainer (B&R), an Austrian-based, manufacturer of automation technology operating in 160 countries, has made some remarkable progress in this area and is seeing significant results. Having felt hampered by their previous disconnected customer service process, B&R invested in a new Customer Relationship Management system from SugarCRM that was quickly rolled-out across the company.
CRM systems are of course nothing new but they've evolved rapidly in recent years. Once little more than a glorified database of customer information, the most successful modern incarnations feature a level of sophistication that can revolutionise the way a company does its business. For example, user-focused tools and contextual intelligence help to discover new customer insights; marketing campaigns can be driven more effectively and a consistent service can be provided across all customer touchpoints.
B&R use the CRM technology to provide a level of specialised customer service that aims to keep their customers loyal for years to come. From the moment contact is made with a customer their key data is collated: company information, what the production needs are, how the products can be presented and the up-sell and service opportunities. Gathering this key information allows them to map the entire customer life cycle through the system.
Possessing this consolidated information allows B&R simply to know their customers better. They can now get 'under the skin' of their customers' requirements, allowing their sales and marketing teams to deal with them on a more personalised level. This tailored approach means deeper and more meaningful customer relationships that bring lasting value to the business and its brand.
Like many companies, B&R tried for as long as possible to live economically with its in-house system, knowing it would be costly and risky to change. However, the decision was made that if the company was going to maximise sales and net margins, investment in technology that could offer increased efficiency, process automation and outstanding customer service was needed.
Technology that not only keeps you close to your customers but helps you anticipate their needs in order to secure future business is becoming a key ingredient of business growth. Customer satisfaction is the life blood of any successful growing business; the recurring revenues it provides can give manufacturing companies much needed stability, in both the good and the bad times.
Henning Ogberg is Senior Vice President & General Manager (Europe, Middle East and Africa) at SugarCRM.