How collaboration is changing the manufacturing sector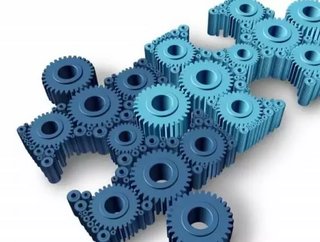 Collaboration is changing the manufacturing sector and businesses need to be prepared to address the issues that accompany it It has become increasingl...
Collaboration is changing the manufacturing sector and businesses need to be prepared to address the issues that accompany it
It has become increasingly recognised within the manufacturing sector that there has been a shift towards collaborative partnerships in order to enable organisations to remain at the forefront of their industry.
New digital technologies, increasing connectivity, the drive for innovation, a greater focus on services and changes in customer demands are all factors which are behind a push towards more collaborative models.
As a result the traditional linear contracts individually linking participants in the supply chain are reducing, making way for more flexible multi-party behavioural contracts to account for new co-operative commercial relationships.
The shift towards collaboration in manufacturing is a major development for the sector, and one which requires organisations to place greater consideration on how the changes affect their business. A raft of issues such as ownership, management and licensing of intellectual property (IP), as well as their exposure to product liability risk and competition concerns all come into play, with detrimental consequences if mishandled.
Ultimately, good collaboration is built on strong relationships and trust. Businesses can benefit in many ways from collaborating with others, from expanding networks and insights, to accessing new talent pools, techniques, processes and funding, potentially increased productivity, faster growth and increased global reach.
As a concept collaboration is not new, and there are countless successful joint R&D projects involving universities and companies over the years. What has changed is that collaboration has become a necessity for incumbents battling to retain market share in the face of competition from digital disruptors.
In financial services, for example, we have seen the emergence of digital-only challenger banks and other 'fintechs' looking for a share of markets such as payments and peer-to-peer (P2P) lending. Banks have taken steps to develop their customer-facing technology and services in response, including through collaboration, for example with Apple on mobile payments.
Digital technology has helped to blur previously well-defined lines between different markets and unlikely partnerships have emerged between companies which would never previously have worked together. Social networking giant Facebook revealed in December that it would work with Uber to facilitate the booking of Uber taxi rides through its Messenger service.
New commercial tie-ups have also been forged in the manufacturing industry. IT supplier Fujitsu is one of the companies to embrace collaboration in manufacturing. Fujitsu is a member of The Open Automotive Alliance, a group made up of car manufacturers and technology companies that "share a vision for making technology in the car safer, more seamless and more intuitive for everyone".
In Sweden Fujitsu has been working with Volvo where the companies have been trialling technology that can track the weather and report it to Volvo drivers. In Japan, Fujitsu TEN, a subsidiary that manufactures car audio, video, control and navigation systems, is working with Toyota on developing information services for connected cars and also helping Toyota to develop cyber security measures for their vehicles.
Working also with Microsoft and Intel, Fujitsu can control the management of connected car information but ensure that intelligence can pass to and from connected cars and their systems, regardless of the car's make or model, to eliminate information silos and instead provide integrated transport solutions that support better safety, transport routing and real time data use and decision making.
In a further example of collaboration, Audi, BMW and Daimler acquired Nokia's mapping and location business HERE and have teamed up to support the platform to develop new products for the connected and autonomous car market. Their collective vision for the future includes the development of intelligent real-time maps, location-based services and highly-automated driving, all aimed at creating a more personalised driving experience. It reflects the fact that everyday items – in this case cars – are being transformed into devices capable of transmitting and receiving data in the expanding internet of things network.
The new era of collaboration is increasingly being reflected in business contracts. Companies that would previously just send out standard form drafts and refuse to contract on any other basis are now being more flexible and are much more prepared to negotiate.
This approach requires businesses to think carefully about their IP.
IP rights exist to encourage innovation, but for collaboration to be successful there is a demand for openness. There is a balancing act and a question over how much information should be shared. This is a difficult balance to strike and can often lead to parties not committing fully to the venture and holding certain information back.
There are examples of parties being willing to commit to projects without any security over any IP produced. Defence contracts are one example. In this instance, it is accepted practice that the contractor will not have any exclusivity over any IP as it will be shared across the government. In addition to this, if the contractor is removed, any replacement party will also be entitled to exploit the IP for the performance of the contract. Due to the high value of the contracts firms are still willing to participate.
The Catapult network, which the UK government has developed to support research, development and innovation, enables organisations from the manufacturing sector to collaborate with the academic community sometimes under the express understanding that any IP created will be freely available and not subject to the usual protections. Despite this, the initiative has been hugely successful and many have demonstrated a willingness to share IP.
Collaborative frameworks have also been developed to help companies work together. The BS11000 collaborative business relationships tool became an international standard in early 2016. It provides an eight stage framework aimed at supporting business to collaborate effectively to create value and to deliver mutual benefits.
Similarly The Lambert toolkit exists to assist R&D between business and universities whether on a one to one or multi party basis. There are a number of template agreements to use in different situations, as well as a decision guide and further guidance and can help companies navigate complex IP issues that come with collaborating and sharing knowledge. The original Lambert agreements were revised in 2014.
Working with new partners across industries raises new issues in supply chains. Sharing knowledge with unfamiliar partners and protecting their IP rights without stifling progress is just one example. However, trust and relationships are also critical.
The UK government-commissioned Dowling report published last summer, which focused on business and university research collaboration, provides a useful ranking of the most important factors and barriers to successful collaboration. "Strong and trusting personal relationships" was the number one "key success factor for a successful collaboration" identified by stakeholders.
A shift to a more open approach and a focus on what can be gained rather than what can be lost from the relationship will help companies make a success out of collaborative initiatives. As collaboration becomes more widespread a firm's reputation as a trustworthy collaborator will become so commercially important that the risks of one party breaching the trust will be significantly mitigated. We can expect contract models to evolve to reflect that development.
By Nicole Livesey is a Partner at Pinsent Masons