How lean manufacturing can help launch and sustain a global export strategy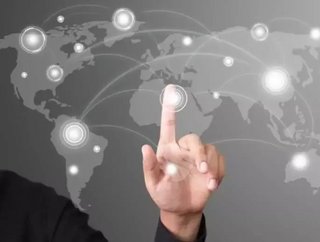 Lean manufacturing expert Andy Nicholson says the right strategy can allow under-pressure companies to launch and sustain an exports drive.No business...
Lean manufacturing expert Andy Nicholson says the right strategy can allow under-pressure companies to launch and sustain an exports drive.
No business – large or small – can operate as an island and be independent of the waves of economic conditions, interest rates and currency fluctuations that crash onto its shores.
Larger firms who export regularly as part of their strategy have no escape from the effects of the world market. Their skill is in riding the waves and not getting dragged under.
But some smaller firms feel they need to fully focus on maintaining their UK market and believe they would struggle to draw up and resource an exports push. But this is exactly the right time to bring in the guiding principles of lean manufacturing – revealing hidden capabilities by cutting back on wasted resources and reusing the time they were taking up.
SEE MORE: How to achieve process excellence using lean and six sigma techniques
Nicholson Consultancy clients are encouraged to stand back for a moment, take an overview of their operations and clear the clutter mentally and physically. By adopting a positive attitude of mind they begin to see opportunities instead of putting new challenges into the "too difficult" box.
In fact, studies show a strong correlation between exporting and business performance. This is certainly the experience of Nicholson Consultancy – exporting is often a good indicator of a go-ahead company with confident owners, keen to enhance their reputation and seeking to find new business.
And this is where taking a lean approach can lead to orders that were previously unthinkable or unachievable.
It's fair to say that it can be a steep learning curve to move upwards from zero exports, and it's important to be aware of the risks involved.
The BRIC economies are an ideal example – heavily promoted as presenting growth opportunities, but with difficulties that we've all seen on the news recently. China's true GDP is considered to have slowed to nearer 5 percent than the 7 percent still publicly stated, and the recent sanctions on trade with Russia are already having an impact not only in Russia, but for some of our UK industrial giants.
The starting point of any lean journey starts with a deep understanding of the end customer – what they need, what they value and what they're prepared to pay for. By using various techniques to determine the "voice of the customer", companies can play to their strengths, and match these to customer needs.
SEE MORE: How to roll out a successful lean manufacturing strategy
Competing on cost with low-wage economies is almost impossible for most developed economies, so companies need to start by focusing on niches or markets where they can achieve a competitive advantage.
It is a global marketplace and, whether we like it or not, there are positive and negative stereotypes that one country will often hold with regard to another. Taking the time to understand these can help exporters identify how to build on perceived strengths and positive points and how to counteract perceived negatives. The good news for UK businesses is that "British" is often perceived as a positive label in many countries, potentially offering premium pricing and good margins.
Using lean to focus on removing wasted time and effort in the business, can reduce costs and improve profitability even further. And this in turn can lead to better products and services for the customer.
Then it is a matter of utilising the rediscovered confidence a lean makeover can give. Get back to basics and realise that if customers are buying your products and applauding them in the home markets, then you can justifiably build on that and take the success story further afield as a blatant advert for your skills.
There are also other applications of the lean principles that can open doors into Europe and beyond. As a result of a large-scale reassessment, many lean companies that had previously sourced items from low-cost economies because they thought it was the only viable route are now "back-shoring" or "re-shoring" and making them themselves.
Lean principles are not the sole domain of the developed economies though - many manufacturers in low-cost economies are also implementing the same approaches. In fact, the world is "Leaning" towards global competitiveness on a micro and macro scale – and it is within the powers of all firms to be part of the revolution.
SEE MORE: The future of lean manufacturing
The British Chambers of Commerce said a slowdown in UK exports was a warning for the economy and it has called for radical action from businesses and Government. The BCC is right – this is a joint operation and businesses across the country have to reorganise their troops and prepare for battle. The BCC needs all the front-line soldiers it can muster, so firms that feel they are at breaking point should adopt the lean principles and reassess what they have to offer.
They just have to see the possibilities. Remember that the best part of home makeover programmes is the 'reveal' at the end. The owner cannot believe what has been possible for their lovely old house.
This is the impact lean manufacturing can have on a business. At Nicholson Consultancy getting to know a business inside-out, lots of hard work and a commitment to the client's vision can make huge differences.
The 'reveal' can be an eye-opening time for companies who thought they had reached their limit – but now see an international future.
Andy Nicholson is MD of Nicholson Consultancy. Based at Newton Aycliffe in County Durham, Andy works all over the UK as an independent management consultant and training expert.