How to make motors run more efficiently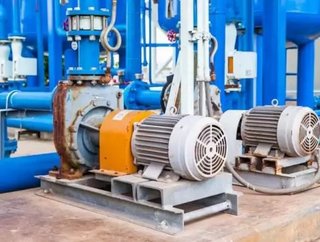 All businesses want to run more efficiently be it for environmental reasons, to save money, or both. A large part of this is your equipment and machiner...
All businesses want to run more efficiently be it for environmental reasons, to save money, or both. A large part of this is your equipment and machinery. You can improve how your motors run with these simple tips that will help you to save money and the planet.
Use timing devices
Timing devices are a hugely underused but a very cost effective way of saving energy on non-continuous applications. Often pumps and fans run constantly, even at times of day when there is no demand.
These devices can be extremely simple timers or quite sophisticated PLCs (Programmable Logic Controllers) and, when combined with the right sensor, can be set to respond to environmental conditions as well as just the time. If you have an inverter fitted on your application already then you may well have the capacity for timing in situ, in the form of a built in PLC. Most inverter manufacturers now offer devices of this kind but you will need to invest in more than a basic model to get it. However, there are also plenty of other devices on the market that feature built in PLCs, from display panels to robot controllers, so you may well find the capacity for timing is
Don't be tempted by cheap alternatives
If a deal on a piece of equipment or machinery looks too good to be true then it probably is. Where possible, buy a high efficiency motor even if the initial cost seems high as you'll save money in the long run.
Choose the right motor
Rather than spending time trying to make poor motors efficient, buy the right one in the first place.
The first step should always be to ensure you're fitting the right size of motor for your application in the first instance. A good provider of motors, controls or inverters can provide the information to help you achieve this.  
Furthermore, if you plan to add an inverter at the design stage or later as a retrofit product, ensure that the motor is inverter rated to start with. Otherwise, any retrofit project will involve replacing the motor as well.
Consider a feed in tariff
It isn't well known that users of industrial motors can get money back from the energy provider by selling excess energy produced during braking back to the grid. This is done using a feed in tariff, exactly as it is with wind turbines and solar panels. It can be achieved using either a combination of two inverters or, much more efficiently, by using a specialist product provided by CP Automation called RevCon, which is manufactured by German electro-technology specialist, Elektrotechnishe Anlagen.
Whether you implement one of these tips or all of them, you're likely to improve the efficiency of your running motors and save some money in the process.
Follow @ManufacturingGL and read the latest issue of the magazine.