How smart manufacturers can secure Scotland's place in the global industry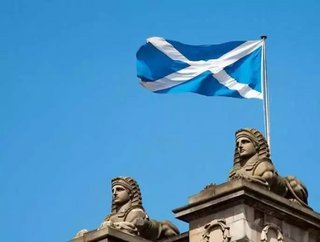 Whisper it – I have a secret plan for manufacturing in Scotland. Having produced micro-compressors in Edinburgh since 2013, Ive seen first-hand th...
Whisper it – I have a secret plan for manufacturing in Scotland. Having produced micro-compressors in Edinburgh since 2013, I've seen first-hand the challenges that manufacturers face and I've developed a strategy that can help.
To revive manufacturing, Scotland needs an entirely new way of thinking. The future of manufacturing in our nation will not be about mass-production – that business belongs to China and India.
Instead, the future value will come from smart entrepreneurs making breakthroughs in bio-engineering, digital manufacturing, robotics and space technologies.
Despite all the earnest efforts of the UK and Scottish governments, it is clear the manufacturing sector in Scotland has been shrinking year after year. Employment has spiralled down from 350,000 jobs in 1990 to fewer than 188,300 posts in 2014. Should we simply accept the status quo and let this sector fade further?
Certainly not, because according to the Engineering Employers' Federation (EEF), manufacturing in the UK generates 68 percent of the nation's research and development spending and 45 percent of its exports, despite employing less than 10 per cent of the workforce.
Moreover, average salaries in UK manufacturing are higher than those for the economy as a whole: £31,500 against £28,000. In simple terms, manufacturing is the motor of innovation and creativity, and pays higher salaries – without it, Scotland has no future.
Why do the old ways not work anymore? There are many reasons but, in simple terms, there are not enough new small companies in manufacturing. More than 99 percent of all businesses in the UK are small and medium-sized enterprises (SMEs), which together create 60 percent of private sector jobs.
It's perfectly understandable why you don't see many industrial SMEs – starting a manufacturing business is costly, requiring equipment, machines and premises, all of which are very difficult to get in Scotland. The clock is ticking very fast and, in the 21st century, if we do not act quickly then the whole manufacturing sector will lose its competitiveness.
Yet we don't have to look to far back into history to find a good example of governments making smart capital investments in start-ups. Back in 1577, Queen Elizabeth of England invested her cash into a single 'fixed asset' – namely the Golden Hind, Sir Francis Drake's flagship.
Today, we'd call Drake a pirate, but back then there were much more romantic names for his kind – privateers, buccaneers or corsairs. Drake's mission was to carry out research and development work by sailing around South America, but he encountered "business competition" from the Spanish fleet.
After a voyage that lasted more than 1,000 days, Drake sailed back into Plymouth with booty worth £160,000 Elizabethan pounds – or nearly £500 million in today's money. This haul gave Old Queen Bess a return of £47 for every £1 she invested in Drake's 'start-up enterprise'.
The corsairs were not just the entrepreneurs of their time, engaging in the risky business of capturing merchant ships. They also helped monarchs and governments to achieve their strategic goals, namely disrupting the logistic and distribution channels or trade routes of competing nations.
Scotland has an opportunity to launch its own armada of manufacturing corsairs, which will help the Scottish Government to achieve its goals by creating jobs and paying taxes. What those corsairs need is help to kit out their ships so they can set sail to explore new markets and fight their business competition.
Essentially, we need an accelerated plan from the Scottish Government to finance capital investment in machines and equipment, and to build modern industrial parks in Scotland. These are not new ideas – instead, they form a set of well-known tools that so far have not been organised in a smart way and so have never helped manufacturers.
Firstly, the Scottish Government should arrange a financing scheme for start-ups by providing guarantees to banks to cover 90 percent of the cost of the world's best research equipment, computer numeric control (CNC) machine tools and the three-dimensional (3D) printers. Today, start-ups cannot get hire-purchase agreements on their own because they do not have a solid financial history.
Technically, the assets will still belong to the banks and we are not speaking about giving away free money, but rather investing in the best equipment that has a great value. The most important consideration is that this scheme will only cover the most advanced technology that is guaranteed to provide Scottish companies with a competitive advantage.
Secondly, it's extremely hard to find modern premises for small manufacturing. I spent months looking for a reasonable site and in the end was lucky to rent a tiny old workshop in Dean Village in Edinburgh.
My only alternative was to hire what is called an industrial unit – typically a shabby place or garage in a godforsaken location, which would be unsuitable for computer-aided designers.
What the country needs is world-class infrastructure: industrial parks where the best design engineers will work with high-precision machinery to craft breakthrough products. The Scottish Government needs to build such facilities in all major towns in convenient locations.
These two policies will very quickly enable Scottish corsairs to equip their ships with the best available fittings and sail off on their adventurous voyages. This will help to kick-start the industry, create many manufacturing start-ups, and finally start growing manufacturing employment and innovations in Scotland.
Olly Dmitriev is Managing Director at Vert Rotors