How to survive turbulent post-election times: Five ways for manufacturers to get ahead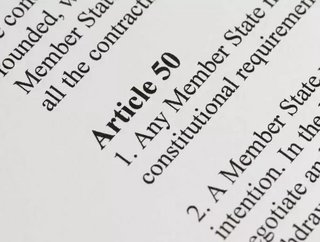 The votes are in and the way forward for the British manufacturer doesn't seem any clearer than it was pre-election. Nobody quite knows what sort of r...
The votes are in and the way forward for the British manufacturer doesn't seem any clearer than it was pre-election. Nobody quite knows what sort of ramifications the results of an initial hung parliament will have on the economy, but a snap poll from the Institute of Directors reports that there has been a 'dramatic drop' in business confidence, with it dropping 34 points on a similar survey the previous month. Last week's election was just one more threat in the minefield businesses have had to pass through since the initial Brexit referendum in June 2016. Responding to the impact of invoking Article 50, and the subsequent rise and fall of the pound, is going to be nothing compared to dealing with the fall out of our full Brexit in March 2019 – hard or soft.
Businesses have already been proceeding cautiously for some time now and there is a marked productivity gap in the UK between us and many of our European counterparts. Some manufacturers are falling foul of our economic uncertainty and to cope with the current geo-political climate, they are choosing to employ more people rather than make the bold decision of capital investments in machinery and technology that could streamline their processes and increase their productivity. Relying on an ever-available workforce may also be a misguided approach when the prospect of a post Brexit Britain will have more stringent immigration laws for low-skilled workers.
It's a difficult balance for businesses to make. Do they confidently continue with growth and investment strategies in place, believing in their company's strength to find a course through choppy waters? Or do they choose to take a more cautious approach and hold any major business decisions until the economy has settled again and trading policies are clearer? Bearing in mind the country isn't scheduled for a full Brexit until March 2019 and they could be left treading the same water for some time now.
We suggest that progressive enterprises can weather the current storms and deliver on their growth strategies–and even capitalise on new opportunities as the economic pieces are in flux, before they settle. Here's how:
1. Channel hopping—be digitally interactive
UK manufacturers should have a developing multi-channel sales model in place–just taking orders by phone and email is not enough anymore. If businesses are only working offline but surrounded by competitors offering similar products through various purchasing options, the new economic climate is likely to present problems.
The logic of multi-channel sales is plain–to be widely accessible in order to increase sales volumes. In the context of fatter costs and slimmer margins, it makes sense for anyone in the business of selling to brighten up their digital shop-fronts, with broader customer access options to view and purchase a company's product range. In this way, manufacturers can seek to maintain, and even increase, profitability, despite their vanishing margins.
Of course, contemporary digital sales and marketing channels are not just about access to goods—they create new opportunities for vendors to redefine their proposition, and market opportunities. Trade, business and consumer customers are increasingly tech-savvy, and expect to engage across a variety of digital platforms, where the new exchange in data and services begets an enhanced, and differentiated customer experience.
2. Servitisation—go beyond product
Today, most manufacturers provide a basic service of some description, whether via a help desk, a maintenance contract, or a repair service. But business models are changing, from straight ownership, to hire purchase, to shared usage–whether for photocopiers, cars, or jet engines.
The shift away from product ownership, for instance, creates opportunities to reimagine and redefine product services, linked to original goods, and therefore to drive incremental revenues. Customers can avoid high costs, depreciation, and failing technology—manufacturers can take a monthly fee and build a long-term relationship.
When planned and executed correctly, a servitisation model can breathe new life into a firm's relevance and relationships, even when market conditions are hard.
3.  Hyper efficiency—a premium service
If you're working off slim margins, then details count. Minor improvements across multiple steps in a complex supply chain can add up quickly to boost the customer experience, and help a brand stand out amongst its competitors.
UK manufacturers can better manage production by optimising their processes and seeking efficiencies where they find them. By using technology such as configuration tools to offer their customers more personalised choices they can identify new selling points–and even charge a premium for the additional service.
When input costs are fattening, margins are slimming, and customers are baulking at higher levies, a means to distinguish your products and services is incredibly useful.
4. Automation station—the bottom line
It's not just about the top line, of course. In challenging market conditions UK manufacturers should seek to improve their core operations by squeezing efficiencies at all stages of the manufacturing process. By eliminating wastage–in lost hours, lost money, and lost focus, they can reduce costs and preserve profits.
Investment in technology is invaluable here and can provide longer-term benefits, improving manufacturing processes and supply chain visibility. Big data, analytics, machine learning, automation, the internet of things—all of these are to be embraced with enthusiasm, as means to drive greater efficiency and lower production costs, as well as enhanced flexibility, and improved decision making.
5.  Focus on overseas demand
As anticipated, the pound has been left reeling following the election. Overseas orders initially increased for the ninth month in a row, in February, as sterling's fall following the Brexit vote has continued to stimulate demand in Europe, the US and Asia. But we are yet to see the full impact last week's election will have. 
Even if rising input costs outweigh any boost to exports, and ultimately lead to higher output costs at every port, UK manufacturers should seize opportunities as they present themselves and do everything they can to be agile, accessible and responsive as they arise.
KPMG's 2016 Global Manufacturing Outlook says 92% of manufacturers are considering entering new geographies, or new market sectors. With this in mind, it would make sense for manufacturers to ensure they have robust, agile and intuitive technologies in place to assist in their business decision making.  By ensuring they have responsive solutions in place companies are more likely to be ready to take advantage of whatever opportunities present themselves as the way ahead becomes clearer.
By Stuart Hall, Sales Director, Epicor Software