Keeping up with industrial IoT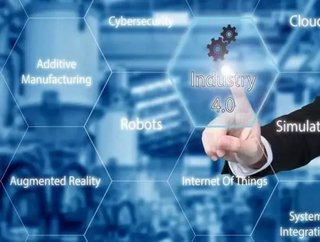 Theres been a lot of buzz over the last two years around the 'Internet of Things',or IoT. However, more recently a subcategory of IoT -the Indus...
There's been a lot of buzz over the last two years around the 'Internet of Things', or IoT. However, more recently a subcategory of IoT - the Industrial Internet of Things (IIoT) - has been getting a lot of well-deserved attention. For those who've not yet heard of this trend, the IIoT is basically the use of IoT technologies in manufacturing. It brings together many key technologies - including machine learning, big data, sensors, machine-to-machine (M2M) computing, and more - in an orchestrated fashion within manufacturing operations. The IIoT promises to drive massive economic transformations in the coming years across multiple industries, including manufacturing, health care, and mining.
O'Reilly's Data Science for Modern Manufacturing is a new report that lays out the fundamentals of the Industrial Internet - what it is, how government initiatives are promoting it, and how it's being driven by big data and cloud technologies. It begins with the following statement: "The world's leading nations are standing at the precipice of the next great manufacturing revolution, and their success or failure at overhauling the way goods are produced will likely determine where they stand in the global economy for the next several decades."
That opening grabbed my attention because it makes a bold statement about where the industry is going. It has a Tony Montana simplicity to it: "First you launch the devices, then you collect the data, then you get the insight." OK, so Tony never actually said that in the movie Scarface, but in many ways adopting the IIoT has the blunt, straightforward logic that Tony would appreciate; although in other ways, it is very hard to implement.
There are many benefits that the IIoT promises to deliver, like shorter production cycles, more timely responses to supplier orders, the ability to predict consumer shifts and optimise supply chains to meet new demands, and the ability to quickly retool for design changes. But the IIoT also has the capacity to transform companies—and even countries—in several other ways, opening up a new era of economic growth and competitiveness.
At its best, the IIoT combines people, data, and intelligent machines to improve productivity, efficiency, and operations across a wide range of global industries. Let's dig into a few examples:
Fuel efficiency: fuel is typically the largest operating expense for any airline. Over the past 10 years, fuel costs have risen an average of 19 percent per year. By introducing big data analytics and more flexible production techniques, manufacturers stand a chance to boost their overall company productivity by as much as 30 percent.
Predictive maintenance: predictive maintenance helps identify equipment issues for early and proactive action, creating better functioning equipment that lowers overall emissions. It can also result (in the example of GE) in saving up to 12 percent in scheduled repairs, reducing overall maintenance costs by up to 30 percent, and eliminating up to 70 percent of breakdowns.
Better patient care: in the health care industry, technology tools are enabling providers to collect health data in real time and use advanced predictive analytics to help uncover how each patient's condition may change. By proactively measuring, monitoring, and managing this data, providers can improve care management, address risk factors and symptoms of chronic disease early, and provide positive reinforcement in new and more effective ways—in some cases, literally saving lives.
Smarter farming and agriculture: Agricultural organisations have been using data to determine crop rotation, water allocation, and fertiliser usage to not only help increase each season's agricultural yields—ultimately helping meet growing global food demands—but also to gather data that they can then sell to commodities traders, essentially acting as an information broker. Commodities traders use this data to predict which companies, crops, and agricultural assets will perform well in the year ahead.
How do you prepare for the IIoT?
Connected manufacturing will not only create huge opportunities for growth, but it will bring change and upheaval to IT and operations teams. There is no simple cookbook for implementing an effective IIoT strategy and infrastructure; however, there are some key things to bear in mind as you ready your organisation to embrace and reap the benefits from the IIoT:
Creating and managing an IIoT infrastructure within an organisation requires a unique set of skills and knowledge that is incredibly difficult to find and will become increasingly in demand as this space grows.
IT leaders and executives need to make sure they have the right mix of talent that understands how to collect, analyse, and react to data, and knows how to effectively put it to work.
In the data science field, there is much more demand than available talent. This will only become more exaggerated over time. Thus, it's important to also look for data integration, IoT, and big data solutions that are intuitive and easy to deploy and adopt by those who may not be full-fledged data scientists.
Businesses will need to look for people with the ability to not only design a product, but to also rapidly re-calibrate both the processes and pace of an agile manufacturing cycle.
The business benefits that the IIoT promises will far outweigh the challenges that may need to be overcome in order to get there. To stay competitive, today's companies will need to staff up, strategise, and plan for the newly connected world, or risk being outperformed.
Ciaran Dynes is Vice President of Products at Talend