Manufacturing and the cloud: A more strategic approach to spend management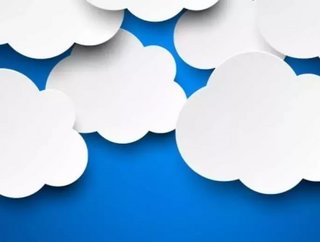 Manufacturers and supply chain companies spend big on software to help their businesses. According to the latest figures from Gartner, spending on suppl...
Manufacturers and supply chain companies spend big on software to help their businesses. According to the latest figures from Gartner, spending on supply chain software increased last year by 7.3 percent to $8.9 billion. These investments indicate the priority status of supply chain software within business IT strategies, as companies seek to manage their supply chain and spend management more effectively.
SEE MORE: How to achieve process excellence using lean and six sigma techniques
Yet this increase in spend hides a more fundamental change: the importance of the cloud. Cloud and Software-as-a-Service (SaaS) options are affecting how companies allocate their budgets, as they look to reduce their costs and move from large capital expenditure to operational spend instead. Productivity services like Google Apps and Microsoft's Office 365 are already replacing traditional on-premise application deployments at manufacturing companies, while there is growing interest in how cloud-based services for critical applications like ERP are developing.
SEE MORE: 2015 will be the year of the connected manufacturer, says report
For the procurement team within these companies, cloud computing has its own appeal. It offers greater flexibility and more user-friendly interfaces than some of the traditional software solutions that are out on the market. There is one clear reason, however, as to why cloud-based solutions are appealing to procurement teams in the manufacturing sector: user adoption.
User adoption describes how well a new software offering gets taken up by the team that it is deployed for. For many procurement functions, this covers disparate groups:
The team that is responsible for managing purchase orders and processing invoices
The employees that request goods or services that the business requires, or have to file expense reports
The management team responsible for overseeing spend management across the business
The organisation's suppliers that need to interact with the new software to transact
The IT administrators within the organisation that are responsible for configuring the new software
All of these teams can and should be using tools to streamline the spend management process, and ideally these groups should all be using the same solution. The spend involved includes the managed spend from initial requests for goods that have to be bought, through to processing the purchase and dealing with the invoice from the supplier, as well as unexpected items that come in as expenses. For the company procurement team as a whole, streamlining and managing these processes is essential.
However, adoption of software to meet these requirements has traditionally been very anemic. Companies invest huge amounts in solutions to handle these management tasks, but end-user employees quickly slide back to old habits rather than using the new tools they have at their disposal. This retreat is painful for procurement professionals, as it means that their investment is not being used effectively; however, it also prevents them from achieving the more strategic results that they want to provide back to the business.
SEE MORE: The manufacturing factory of the future
The biggest issue with traditional on-premise software is that it tends to be designed with the needs of just one of the groups above in mind, rather than all of them. Most often, the solutions available meet the needs of the power users that are managing procurement, rather than the end-users who are requesting services or goods.  Even further down are the suppliers to the organisation.  Poor supplier adoption is often the Achilles' heel for adoption of a well-funded procurement system rollout.  The most modern and dynamic shopping venue can open right across the street from you, but you likely won't return if the shelves are bare on your first visit.
This typical specialisation of procurement software is actually the biggest challenge for procurement. If any solution is not easy to use, then it does not get adopted fully and the volume of spend under management remains the same. Procurement teams care about this metric, as this is where they can display their ability to create more business value through applying discounts to purchases. However, without improving adoption rising, improving spend under management becomes an impossible task. This keeps the role of procurement within the business focused solely on its existing cost cutting and containment approach, rather than on how procurement can generate more business value.
Spend under management can be improved in two ways. One is through education and training on the solutions that are in place, so that people feel more comfortable with the tools they have. The other lies in how systems are designed – if possible, users should be able to achieve what they want with little to no training beforehand.
SEE MORE: 2016 to be a 'tipping point' for manufacturing technology, says report
The cloud can solve this problem by making all the tasks associated with spend management much simpler. This includes taking some of the thinking and approaches developed by consumer-facing websites and applying it to the world of B2B. Competition for business in the B2C world is fierce, so the customer experience really matters. For example, in 2012, Amazon announced that every 100 milliseconds of improvement in site performance that it created increased revenue by 1 per cent. For a company turning over billions of dollars, this adds up quickly.
Amazon's customer experience has therefore been designed to reduce the number of potential problems that a user might encounter during any transaction, whatever their level of technology knowledge. Applying some of the same approaches to your spend management solution can help increase adoption by making the services as simple to understand as possible.  Manufacturing organisations can take a page from the B2C world here and cater to the masses.  In this game, the laws of large numbers win.  The more widely used a system is, and purchasing systems are often second only to email in their ubiquity, the more important is its usability to ensuring adoption.
The popular term here is "frictionless" – it must be easier to use the tool and complete a request compared to using a workaround or not putting the order through the spend management system. Regardless of the complexity or customisation of other IT assets or processes in the business, this frictionless approach should be woven into the spend management system in order to increase uptake and adoption.
Increasing the adoption rate for spend management across the business has to be as much about the carrot as the stick. Using a cloud-based approach can help improve productivity and reduce costs as more discounts can be applied to purchases made. However, this should not be the ultimate goal, as it confirms the view held within the business that procurement is purely a tactical function, rather than a strategic one.
With more spend under management – and more importantly, more data available around that spend – procurement teams can evolve to fulfill that more strategic position within the organisation. This means more than spend reduction and cost cutting, important though that is to the business. Instead, it involves providing a "bigger picture" view of spend across the business.
SEE MORE: How additive manufacturing is changing the aerospace landscape
Using this data, it's possible to look at more long-term decisions that can make spend go that much further. Areas here can include looking at ways to reduce supplier numbers so that spend can be concentrated with fewer suppliers for better return on investment and reduced costs for invoice management. Alternatively, companies can consider how they could work directly with suppliers to improve efficiency and effectiveness of spend, rather than dealing with middle-men that don't add any direct business value.
This overall vision for spend management is an important one. Procurement is often seen as only being focused on cost reduction, and it's all too easy to be trapped in that role if the right data, people and tools are not available. However, looking at the role the cloud can play in fostering progress can help stop this old-fashioned viewpoint in its tracks.
Instead, procurement can play a more leading role in the future of the business. Without goods or services to sell, there is no business; cloud can help procurement teams strategically manage spend on these products so that the overall return from sales activities is greater. The long-term goal should be 100 per cent of spend under management and a "frictionless" dynamic between the Procurement function and its key stakeholders in the organisation. With cloud, this is finally a very achievable reality.