Manufacturing and engineering sector leads the way in turning information into customer insight for business benefit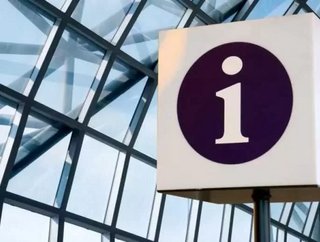 Iron Mountain and PwC research shows companies in most sectors obtain little benefit from their information. The manufacturing and engineering sector i...
Iron Mountain and PwC research shows companies in most sectors obtain little benefit from their information.
The manufacturing and engineering sector in Europe and North America is one of the few industries able to demonstrate a tangible link between employee access to valuable business information and measurable business benefits, according to a study by storage and information management company, Iron Mountain, and PwC.
The study found that just under half of European and North American companies either obtain little tangible benefit from their information (43 per cent) or no benefit whatsoever (23 per cent).  Despite the wider trend, the study revealed some areas of significant success. One of these is the way in which marketing teams in manufacturing and engineering companies are using valuable company information to enhance customer engagement and service.
On average just one in four companies (23 per cent) allow their marketing teams to access high-value company information – a figure that rises to one in three (30 per cent) in manufacturing and engineering. The sector also has greater confidence in marketing's ability to make good use of this information. The outcomes suggest that this confidence is well-placed.
When asked whether they had experienced any benefits as a result of harnessing the value of their information, manufacturing and engineering firms were the most likely to point to improved customer retention (experienced by 80 per cent), the attraction of new customers (79 per cent), improved sales to existing customers (83 per cent) as well as a reduction in customer complaints (80 per cent). All these results are between four and six percentage points higher than the average.
Unsurprisingly, having had a taste of the advantages information can bring, marketing teams would like more. The manufacturing and engineering sector is, at 24 per cent, the most likely to say that the drive to manage information for competitive advantage comes from marketing.
"Businesses that make the most of their information can improve operations, open up new opportunities and help secure competitive advantage. Our research with PwC shows that, far from being traditionalist and product-focused, the manufacturing and engineering sector is leading the way in giving customer-facing professionals access to high-value information. As a consequence, companies in this sector are reaping benefits many other firms are missing out on," said Elizabeth Bramwell, director at Iron Mountain.
Commenting on the research, Richard Petley from PwC says that information is among the most under-exploited assets in the commercial world: "Every transaction or interaction with customers and prospects is a potential source of valuable market intelligence and customer insight that can provide opportunity for innovation and improved customer service. The true benefit of this information comes from getting it into the hands of those employees with the right skills to interpret the insight and act upon it."
The study questioned 1,800 senior business leaders, divided equally between Europe and North America, in mid-sized (over 250 employees) and enterprise-level organisations (over 2,500 employees).
A summary of the report, Seizing the information advantage: How organisations can unlock value and insight from the information they hold, can be found at www.ironmountain.co.uk/pwc.