Manufacturing sector found to be paying up to six times too much for IT purchases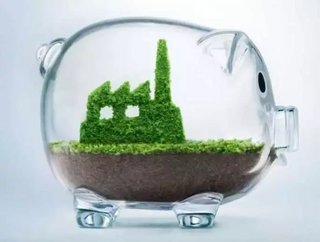 According to the annualKnowledgeBusIT Margins Benchmarking Study, suppliers are exploiting a lack of transparency in the IT market to inflate product pr...
According to the annual KnowledgeBus IT Margins Benchmarking Study, suppliers are exploiting a lack of transparency in the IT market to inflate product prices. 
Now in its fourth year, the study shows that the practice of charging excessive margins by suppliers is still commonplace across the manufacturing sector.
The study suggests that awareness of the high mark-ups charged by some suppliers may have begun to filter through. The average margin paid across the manufacturing sector was actually found to have halved from 24 percent in 2014 to 12 percent in 2015.
This also compares favourably with the average margin paid across the board by buyers, which currently sits at 17.6 percent.
Al Nagar, Head of Benchmarking at KnowledgeBus, said: "Organisations are getting better at scrutinising purchases and negotiating better deals with suppliers. But the analysis shows the many purchases are far in excess of industry best practice.
"The most extreme example of excessive margins are regularly found on those lower volume, spontaneous, 'as and when' purchases. These are typically unplanned purchases consisting of items such as memory sticks, power adapters and cables.
"All procurement officers need to be aware of this trend. Although this type of purchase may be perceived to be of a lesser value, compared to major pieces of IT infrastructure, they can make up a good 25 percent of the IT budget. By the end of the year, this can easily add up to a six figure difference to the overall IT budget.
''Today's procurement managers don't have endless amounts of time to talk to multiple suppliers to find the best price. What they need is for there to be greater transparency between suppliers and customers. With the right tools organisations can gain that transparency and bring those margins down to 3 percent.''
For organisations looking to achieve best practice levels on IT product purchasing, Nagar offers three key tips:
1. Benchmark
Organisations can empower their negotiators, and speed up the IT procurement process, by deploying benchmarking tools. This provides IT buyers with access to up-to-date and validated trade level information that will identify the exact margins suppliers are charging.
2. Agree 'cost plus' contracts
Companies can agree 'cost plus' contracts with their suppliers to ensure no IT product purchased exceeds an agreed maximum margin level. Procurement teams can use their benchmarking tools to police these contracts.
3. Monitor price trends
By analysing historic or seasonal trade price trends, IT buyers can identify the best times to buy. When trade prices fall to their lowest, suppliers often try to maximise margins achieved, but by monitoring the market, companies can counter this practice.