Meat casings manufacturer Kalle is sold to Clayton, Dubilier & Rice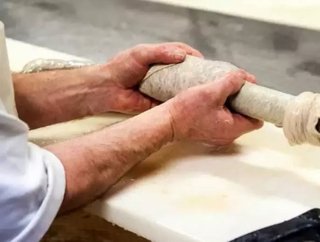 European private equity firm,Silverfleet Capital, has agreed to sellKalle Group to a fund managed by Clayton, Dubilier & Rice (CD&R), though the...
European private equity firm, Silverfleet Capital, has agreed to sell Kalle Group to a fund managed by Clayton, Dubilier & Rice (CD&R), though the deal is still subject to anti-trust clearance.
Kalle is a leading global supplier of industrially-produced meat product casings. Silverfleet Capital expects to achieve an investment multiple of 3.5 on an investment of €71.5 million. The Internal Rate of Return (IRR) is 22.5 percent.
Silverfleet Capital acquired a majority stake in the Kalle Group in 2009. Today, Kalle employs around 1,700 staff operating from 16 production facilities in 9 countries, which serve more than 100 countries globally. The company has doubled its turnover since 1997 to over €281 million in 2015. The primary drivers for this robust development are the company's innovative product range and its expansion into high-growth regions. Kalle is a major brand in th US and Europe, and is building its profile in South America and Asia. 
Alongside geographic expansion, the company's innovative capability has been the other major driver of growth. Over the past few years, Kalle has redefined the protein casing market with its new range of value-added casings. Value is added by eliminating a number of key steps in the meat production process. For example, they can be used to transfer smoke, colour and/or seasoning directly onto the filling while the product is being cooked, thereby dispensing with several costly operations. These casings are the fastest-growing segment in the Kalle Group.
Guido May, a partner at Silverfleet Capital, said: "Silverfleet supported Kalle's international expansion and thus helped to drive rapid growth. Kalle is a very profitable business in an attractive market with non-cyclical growth. Thanks to its innovative capability, which is unique within the industry, Kalle is constantly bringing new top-selling products to market. We would like to thank the Kalle management team for what has always been a close and very successful working relationship and a good example of Silverfleet Capital's proven 'buy to build' approach. Kalle is now excellently positioned as a leading global supplier of industrially produced casings for meat products. The prospects for continued growth over the coming years are thus very good."
Dr. Carsten Heldmann, CEO of Kalle, said: "Over the past seven years, we have enjoyed very profitable growth and continued to develop our technological edge and regional footprint. Silverfleet Capital has always been very supportive of our innovation-led approach and has backed the growth of our product range with impressive success. While we look back with gratitude, we are now very excited about developing our future together with CD&R, supporting us in making full use of our opportunities and raising Kalle to the next level."