Original Equipment Manufacturers (OEMs) could pose challenges for aftermarket players
By Paul Teuten, Managing Director, M&A Advisory at Duff & Phelps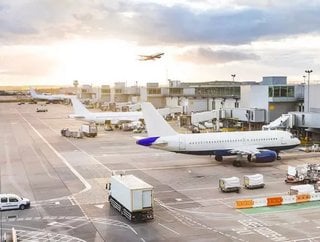 Amid the usual flurry of deals inked at this year's Paris Air Show, there was one that could be far more significant than it first appears. Among the...
Amid the usual flurry of deals inked at this year's Paris Air Show, there was one that could be far more significant than it first appears.
Among the blockbuster plane orders and headline-grabbing acquisitions was a unique collaboration between giant aircraft manufacturing rivals Boeing and Airbus. The deal will see Boeing supply Airbus A320 parts to British Airways, the UK flag carrier owned by conglomerate International Airlines Group (IAG).
Supplying a competing OEM's parts might seem benign to some, but the move by Boeing to take on this contract for its main rival could prove significant in years to come. The pair's presence in the aftermarket as the OEMs refocus their core areas of operation may affect mergers and acquisitions in the wider sector.
Ground work
The rewards for strong leadership in the aerospace and defense aftermarket are bountiful. One of the drivers of the increased number of deals in the space are OEMs' increasing interest in the aftermarket.
Boeing separated out its aircraft services business, Boeing Global Services (BGS), in 2017 as BGS was quickly generating significant revenue. It was also a result of Boeing's strategic move to enhance focus on the aftermarket. Last year, out of the aircraft maker's record $101bn in sales, a total of $17bn came from BGS (partly thanks to acquisitions such as parts supplier KLX Inc). The company's chief executive, Dennis Muilenburg, believes it could hit $50bn a year by roughly 2027.
Airbus also has bold goals in this regard. In 2017, it earned €2.8bn from aftersales services, approximately 6% of the €50bn turnover from its commercial aircraft division. With this strong growth, it is aiming to roughly treble its 2017 services earnings to €9bn within the next decade.
Other established aftermarket operators will likely need to bolster their skillsets through acquisitions or organic growth to keep up with Boeing and Airbus, who may be actively looking for aftermarket deals with airlines and considering acquiring more expertise to broaden their airline customer base. 
Valuations propelled
Last year, valuations had already entered double-digit earnings (EBITDA) territory and current M&A market expectations are commonly in the low double digits, likely signalling that the aftermarket is the place to be.
Consultancy firm Oliver Wyman expects aftersales in the commercial market alone to hit $114bn globally by 2028 (from $77.4bn in 2018), driven by a significant increase in maintenance, repair and operations (MRO) spending in Asia and the Middle East, with continued steady growth in North America and Europe.
Meanwhile, Boeing stated in its June 2019 Commercial Market Outlook that 44,040 new jets—equivalent to $6.8tn in value—will be needed in the next two decades to cater for growing demand and fleet upgrades. Importantly though, it predicts these aircraft will demand $9.1tn of aviation services.
SEE ALSO:
Broad appeal
The aftermarket opportunity is compelling to strategic buyers within the industry and high deal prices may be driven further skyward by increasingly bullish financial investors.
Private equity firms are very active participants in buying and selling aerospace and defense assets and have had considerable success in the past; this subsequently enables them to raise larger funds and have increased confidence to pay higher multiples. 
The aerospace and defense sector's high barriers to entry may make it a compelling investment arena in addition to affording the opportunity for lucrative niches to be exploited. One such niche attracting attention is servicing and replacing parts on older fleets.
OEMs' main focuses are commonly to look ahead and focus on developing next generation technology, but for older aircraft or legacy engines they often need to align themselves with reliable and trustworthy partners to take on the strict and demanding responsibility of keeping aircraft flying. While sustainment is an ultimately backward-looking job, any mistakes could have an impact on brand reputation, meaning there are likely rewarding opportunities for MRO firms to dominate this area of the aftermarket sector.
Now and next
While servicing legacy products can be extremely profitable, the potentially more fervent battleground will be to secure success in the future. Predictive maintenance powered by artificial intelligence (AI) and big data is already a feature of the industry, but its continued development will likely be crucial to make MRO more efficient.
Those with optimum systems for improving routine repair schedules and, crucially, turning unexpected servicing events into scheduled ones, may likely court the greatest interest from aircraft owners.
Furthermore, consolidation is likely to be necessary once aircraft volumes decline on the back of improved reliability. C-checks on Airbus A320 models dropped to every 20 months from 2014 compared to every 15 months previously, according to consultancy firm Vendigital, a trend that will likely affect parts of the aftermarket at some point.
Whatever the catalyst, the desire by OEMs to secure a greater share of the aftermarket with a more visible profit pipeline could suggest more aftermarket partnerships or purchases are on the horizon.
Traditional aftermarket players will want to protect their market share, meaning buoyant valuations and deal flow are likely to be sustained for some time yet.