Overprocessing is often hidden in manufacturing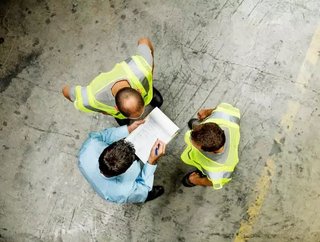 Spending time on the shop floor observing is more prudent than attempting to understand a problem from behind a laptop, as incidences of overprocessing...
Spending time on the shop floor observing is more prudent than attempting to understand a problem from behind a laptop, as incidences of overprocessing can be hard to notice.
Overprocessing is one of the seven wastes of lean manufacturing and arguably the most nuanced to spot when making a finished product. It is a question of adding value only when it is strictly needed, instead of completing a process out of habit. For this reason, it can be difficult for the organisation tasked with manufacturing a raw material to identify any possible actions that could be eliminated.
Some prevalent examples of overprocessing include painting a car part which will never be seen by the customer or be susceptible to rust, or unnecessary plastic packaging on fresh fruit and vegetables. Being able to step back and view the entire manufacturing process objectively may require external assistance from the likes of Newton, a business management consultancy from Oxfordshire, England. Significant time is spent with a range of organisations who hope to unlock savings through becoming more efficient.
Tim Murray, Associate Director of Newton, said: "When we first meet many of our clients we find they are frustrated that they've spent months or years implementing lean manufacturing, but they haven't seen the step change in their profit and loss they were expecting. This isn't because lean is ineffective. In fact, it has many positive aspects and we've seen numerous examples where the implementation of lean manufacturing has really engaged the workforce and helped improve the culture of the business.
"So why doesn't lean deliver the big cost savings? Firstly, many of the commonly used lean prioritisation processes are built more on opinion than facts and data. Consequently, improvement effort is often focused on the wrong areas as the monetary value of the problems being tackled is not understood.
"Secondly, even when we encounter businesses that are working on the right areas, we find that complicated problems don't get solved. Often this is because the lean principles are applied to inappropriate settings. For example, we've seen instances where improvement teams pursue the highly mathematical 'six sigma' route to try and understand a problem from behind a laptop. Spending time on the shop floor observing exactly what happens when the problem occurs would be much more effective."
Manufacturers should be also mindful not to implement a 'copy and paste' approach to problem-solving. Even if situations appear quite similar on the surface, the monetary value and its impact on operations can be quite different. But the lean toolkit doesn't naturally allow for this, and this is why it's crucial to examine each process on an individual, case-by-case basis.
However, it is equally important to remember that while the very visible examples such as unnecessary packaging get challenged, the biggest opportunities to eliminate overprocessing are often hidden.
Murray offers up a client example involving over-cooked chickens. "It is essential the product is properly cooked, but the safety margin built in to the cook duration and temperature can result in a dry product and lower yield. In one recent example, our team were able to take 10 minutes out of the cooking time resulting in a 5% better yield and an improved taste quality of product, whilst still comfortably achieving all the food safety requirements. 
"Manufacturers should challenge themselves: 'if it's not adding value, then why are we doing it?' To help this, performance should be measured against the best possible outcome, rather than against a standard, so that the total loss is known. Manufacturers can then identify where the problem lies, and how big the issue is, before coming up with a workable solution."
When it comes to optimising performance in relation to overprocessing, it can be especially difficult as many organisations are looking at ways to reduce the practice. But these firms believe they are doing the correct procedures already, so are not focused on making the necessary changes. An offshoot problem from overprocessing is not just the use of extra ingredients, materials or parts and the extra employee hours spent, but it is also the increased wear and tear on the factory equipment. Each section of this particular overprocessing moment incrementally adds up to be a significant potential cost saving without reducing the true value of a product.
The reason why Newton insists on a more hands-on approach rather than problem solving in the boardroom is because decisions relating to overprocessing are usually made at factory floor level, so c-level executives are usually unaware this is even happening. Murray notes: "We often see how difficult it is to achieve standardisation across shifts. People usually focus on their way of doing things, meaning standard operating procedures are ignored. However, rather than forcing standardisation, the best way to implement change is to engage the workforce. Show them the root cause of the issue, agree a new process and demonstrate a better way to make their job easier. This won't always be fixed at the first try but, by learning what is going wrong and approaching this as an opportunity to improve, employees gain a stronger understanding of the manufacturing issue and how to fix it."
Ensuring that workers buy into any of these changes and understand how it benefits them is one of the key ingredients manufacturers need in order to combat efficiency issues. However, it is important manufacturing businesses realise optimising processes is difficult. Murray concludes: "It takes a combination of excellent technical skills to identify the right places to focus and design the solutions, unwavering determination that means that improvement work doesn't stop as soon as the first blocker rears its head and the ability to engage the workforce to want to change. Applying rigour through analysing your data is also key, meaning you are aware of your biggest inefficiency. Lastly, have measures in place so when things go off track again you can gain visibility again quickly."
As illustrated, seemingly small problems can add up to millions of pounds lost within the myriad of manufacturing thanks to the habit of overprocessing.