Paroc Group - an interview with Senior VP Johan Magnusson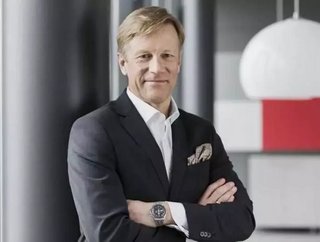 Paroc Group is the Baltic Sea region's leading manufacturer of energy-efficient insulation; the company has interviewed the new Senior Vice Presiden...
Paroc Group is the Baltic Sea region's leading manufacturer of energy-efficient insulation; the company has interviewed the new Senior Vice President, Johan Magnusson, on how he plans to change and improve the company.
Having worked for such companies as ASSA ABLOY Entrance Systems or Ruukki Metals, you are more than familiar with industry-oriented markets. What kind of experience are you bringing in and how will this experience contribute to your new position at Paroc?
I think that I could bring in the growth agenda in Paroc by clearly focusing on key market penetration in selected areas, emphasizing the importance of innovation and new solutions, as well as driving cost efficiency to keep the overall competitiveness.
Paroc is well-known for its highly professionals-oriented approach. What are – according to your personal opinion – the most important factors when it comes to selling these products? Where do you see Paroc's strengths?
To create a strong value proposition that differentiates your brand from the competition, combined with customer-driven solution development is the key. Paroc has come a long way in creating value proposition by offering a superior quality together with the best service level in the industry for technical insulation.
What are the current goals that Paroc Technical Insulation is focused on, and what are the attempts of your teams to achieve those targets?
To clearly be the number one in selected market areas and key customer segments by offering both a complete range of product solutions and the very best competence and support level in the market.
Technical insulation market tends to be quite competitive, as stone wool manufacturers are not the only ones to supply this market with their solutions. What are the advantages of stone wool compared to other insulation material?
Fire protection is the main differentiator but there is also a lot of soft values like easy to handle and install, recyclables etc.
What will be the main challenges that insulation companies are supposed to face in the coming years?
To focus even more on solutions that support sustainability and explain the benefits of using stone wool as the best solution for energy efficient and safe solutions.