Product data exchange: a pain point for car manufacturers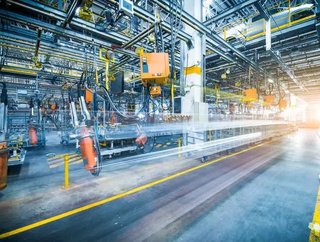 As the manufacturing sector evolves, it becomes an ever more complex tangle of mergers and acquisitions, joint ventures, and international partnerships...
As the manufacturing sector evolves, it becomes an ever more complex tangle of mergers and acquisitions, joint ventures, and international partnerships. Nowhere is this more evident than in the automotive industry, where e very day seems to bring a new merger…or divorce.
For example, in car production, BMW owns Rolls-Royce and Mini. Fiat owns Chrysler, Dodge and Jeep, along with Alfa Romeo and Maserati. Aston Martin, which used to be owned by Ford, now has Mercedes-Benz as a main shareholder; and Mercedes-Benz, whose parent company is Daimler AG, also owns Smart. General Motors (GM) owns Cadillac, Chevrolet and Wuling – a joint venture with SAIC Motor. GM also used to own Vauxhall, which is now owned by Groupe PSA, the owner of Peugeot and Citroen. SAIC Motor has a joint venture partnership with Volkswagen, which owns Audi, Bentley and SEAT - to name a few. It's hard to keep track as a consumer, let alone as a manufacturing professional trying to keep the industry running efficiently.
This increasingly jumbled landscape produces a number of challenges when it comes to transferring design data to and from suppliers and internally, or product data transfer. Throughout the product design data lifecycle, from early concept all the way through the manufacturing processes and beyond, numerous product design file exchanges are required. These exchanges occur both internally, across complex partnerships, and externally with suppliers and customers. Systems such as Computer-Aided Design (CAD), Product Data Management (PDM), and Product Lifecycle Management (PLM) might be expected to share information, yet the exchange of files between them relies widely on outdated methods with multiple manual steps, creating issues of both efficiency and security. This is especially challenging in the face of constant mergers and acquisitions.
Automation increases efficiency and productivity
Product data file exchange frequently involves multiple 'black box' systems or applications, from PLM systems and CAD data quality checking software to security and encryption considerations and physical delivery mechanisms. In the automotive industry, product designers, engineers, and buyers use multiple manual tools, including email, FTP, and other systems to manage the process. This results in valuable human resources being tied up in complicated data transfer activities when they could be better deployed elsewhere. These inefficient data transfer techniques also cause data bottlenecks, which can delay processes such as requests for quotation, change management, and corrective action management. This ultimately increases time to market, directly impacting the bottom line.
To succeed in this complex landscape, automotive manufacturers need to eliminate as many manual processes as possible and automate the product design data workflow, so their experienced and expensive design teams can be more productively engaged in higher-value activities. By implementing a layer that sits above other disparate systems and orchestrates the entire process of managing, checking, translating, and exchanging product design files into a single job, manufacturers can benefit from huge time savings and increased productivity. This approach can speed up product design decisions throughout the extended enterprise, informed by the right data in the right format at the right time.
Advanced security protects valuable intellectual property
Product data security is a major concern for manufacturers because clumsy manual processes and disjointed workflows currently used for data exchange can easily result in files being misdirected or misappropriated, putting valuable intellectual property at risk. Even where manufacturers have proper security measures in place within their own organisations, they have no control over the systems their partners, suppliers, and customers use, meaning that they are still vulnerable to data leakage. Because product data exchange processes are manual and fragmented, there is often no central record of what was sent, when, where, and to whom.
To maintain the security of product design data, solutions are now available that allow manufacturers to have a standardised and controlled process that works across all systems and communication protocols. These deliver data using a secure web portal with protected user name and password and should also use advanced person-to-person encryption techniques, so data compromised in transit can't be read without the decryption key. Protocols such as OFTP have in-built encryption in transit and at rest, and also include mechanisms for channel protection and end-to-end response signature, maintaining data security no matter what systems supply chain partners employ. Security systems can also provide complete traceability with real-time visibility into data exchange and granular reporting to ensure all transactions are recorded for audit trail and compliance requirements.
As with most areas of manufacturing, the automotive industry is only going to become even more complex and convoluted as further acquisitions take place and new partnerships and markets emerge. Automotive manufacturers need an automated, controlled, and standardised process that works across all supply chain partners to increase efficiency and productivity in product design file exchange across this complicated landscape, as well as ensuring the security of their valuable intellectual property.
By Martyn Davies, director product management, Rocket Software.