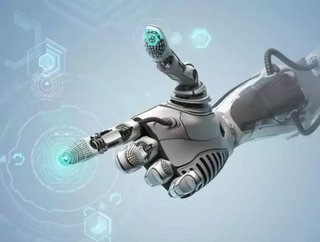 New advanced technologies are changing the way things are designed and made and this is resulting in a workplace with both humans and machines. To some...
New advanced technologies are changing the way things are designed and made and this is resulting in a workplace with both humans and machines. To some, this may seem like a daunting concept and there are many pre-existing fears about what this workplace will look like and what it means for jobs. For others, this reality can be imagined as science fiction, with I, Robot style robots taking over our jobs. But is this new world as scary as we think?
Apprehension often starts with the robots themselves and there are two common misconceptions when it comes to robotics and manufacturing. The first being that robots have limited capability and lack the functionality to adapt. The second misconstruction is that robots will replace us rather than improve and automate the way we do things. Fear of machines isn't new and while some may picture a dystopian nightmare, the majority will see an opportunity to expand our creativity and improve the future of making things.
Intelligent machines
Robots themselves only account for one third of the value of the industrial robot market, the rest is attributed to things such as peripheral equipment, software and sensors. This equipment can be combined to create intelligent feedback loops, enabling the robots to make decisions, assist in planning manufacturing process and adapt in real time to their surrounding environment.
Recent programming breakthroughs together with Cloud capability, have also given the robots the ability not just to think, but to learn. When combined with other technologies – like generative design or additive manufacturing systems – robots gain the power to do perform once unthinkable tasks on ground-breaking projects.
These multicomponent cells become hugely adaptable. An example of this, is the large scale project MX3D is undertaking to 3D print a bridge over an Amsterdam canal. A project such as this would have once seemed impossible due to the functional limitations of design software and industrial machines.  Unlike your average industrial robot that performs standardized tasks such as welding or part assembly, these 6-axis robots 3D print metal in mid-air, from virtually any angle—physically building the bridge as we walk across it.
Humans + machines
Examples like the MX3D bridge shows how you can take advantage of technology to automate tasks and perform multiple operations at a faster and more accurate pace than humans. To the extent that machines change the way we work, they will liberate workers from repetitive and dangerous tasks such as polishing and linishing in the production line. This will free up more time to focus on innovation and higher value activities.
Robots are very much our tool and an extension of our own mind and creativity. By working together, machines with greater strength and precision and humans with unique sensory awareness, the possibilities will be endless. Hive pavilion is another great example of this. The project involved a 12' tall bamboo pavilion that was built in just three days, through a unique human, machine, and robot collaboration.
Grabbing the opportunity
New technologies such as robotics and manufacturing techniques such as generative design will bring rapid change, and the pace of innovation will require news skillsets and a change in outlook. This is something to be feared, it is something to be embraced as it provides us with huge opportunities.
Robotics will have the most impact on the future generations and new technology is already enabling us to do things once deemed impossible. For example, The World Economic Forum predicts that 65% of entry level primary students will end up in a career that's yet to exist. 
Robots and new ways of working shouldn't be feared, grab the opportunity with both hands as the future of making things has already arrived. By not embracing robotics, you run the risk of being left behind and being kept behind the curve for new techniques and ways of working more efficiently. Let machines compliment what we do and enhance our productivity and capability as humans. 
Pete Baxter is Vice President Worldwide Digital Manufacturing Sales at Autodesk