SeAH Wind Ltd/Smulders Projects UK Receive £180mn Grant Fund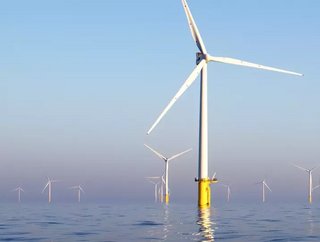 SeAH Wind Ltd and Smulders Projects UK offshore wind production in the North-East of England and the Humber receive £180mn grant funding
Creating and safeguarding more than 1,000 jobs across the North-East of England and the Humber, offshore wind production organisations - SeAH Wind Ltd and Smulders Projects UK - have received a cash boost of £180mn private sector investment. 
"Wind is one of the UK's greatest natural assets and we're a world leader in offshore wind energy. With the largest installed capacity of offshore wind in the world, we are determined to grow and nurture a strong, world-class manufacturing base so British businesses and our workforce can fully seize the economic benefits being a windy island nation brings," said Kwasi Kwarteng, Business and Energy Secretary.
"The investment announced today will be a huge boost to local economies in the North-East and Humber, with more than 1,000 direct jobs and a similar number of indirect jobs being created and safeguarded, helping to revitalise UK industrial heartlands and bring in vital investment opportunities," said Kwarteng.
How Will SeAH Wind Ltd and Smulders Projects UK Utilise the Funding
Alongside their own private investment, SeAH Wind Ltd and Smulders Projects UK, will each receive funding from the £160mn Offshore Wind Manufacturing Investment Support scheme announced by Boris Johnson, UK Prime Minister, last year as part of his Ten Point Plan.
The government scheme is designed to support the delivery of manufacturing investment in the offshore wind supply chain, providing grant funding for major manufacturing investments for strategically important components.
From the government scheme, SeAH Wind Ltd will receive funding towards a new £117mn monopile foundation factory at the Able Marine Energy Park, creating up to 750 jobs by 2030. Smulders Projects UK will also receive funding towards a £70mn investment in new equipment and infrastructure to manufacture transition pieces, creating and safeguarding 325 jobs.
With SeAH Wind Ltd located on the Humber, and Smulders Projects UK at Wallsend, Newcastle-upon-Tyne, the two are set to substantially boost the UK's offshore wind manufacturing base, supply essential components, not just in the UK but around the world.
"Today's investments will not only put the wind in the sails of the UK's industrial heartlands, creating and supporting thousands of good quality jobs, they will also benefit the whole of Britain as we work to onshore more manufacturers, attract inward investment and ramp-up export opportunities," commented Kwarteng.
"UK workers will be building the next generation of wind turbines that will not only help us meet our own climate change commitments but will be exported and can power countries all over the globe in a cleaner greener future.
"Today's announcement is a big leap forward in delivering the Prime Minister's 10 Point Plan for a green industrial revolution and meeting his target of quadrupling the UK's offshore wind capacity to produce 40GW of energy from offshore wind by 2030 – enough to power every home in the country," added Gerry Grimstone, Minister for Investment.