Seeing the opportunities in automotive manufacturing challenges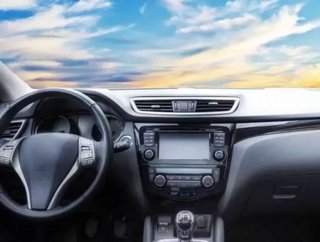 Car manufacturing in the UK is at its highest level for ten years, according to the Society of Motor Manufacturers and Traders. There are similar levels...
Car manufacturing in the UK is at its highest level for ten years, according to the Society of Motor Manufacturers and Traders. There are similar levels of growth in the UK automotive parts sector, with the volume of parts sourced from suppliers in the UK increasing by 32 per cent between 2011 and 2015. Globally, we're seeing car buying figures at their highest levels, with China leading the way in light vehicle sales. However, even with this success, automotive designers and manufacturers can't afford to rest on their laurels.
This is because the expectations consumers have of their cars are changing rapidly. Many younger people now simply see them as a way to travel from A to B, rather than the status symbol they once were. At the same time, cars are becoming smarter, more connected and easier to use. People are also expecting them to be much more environmentally friendly. All of these factors are transforming consumers' expectations of the cars they buy.
The challenge manufacturers and designers are facing at the moment is whether they have the expertise and tools in place to respond to these changes. However, as with any problem, this presents the automotive industry with substantial opportunities to take advantage of some of the latest trends.
Standing out from the crowd
The first area where there is a challenge facing the automotive sector is ensuring the vehicles they're producing are able to stand out and provide unique appeal to their audience. Producing something distinctive is vital in a very competitive marketplace, especially with many models sharing common components and subsystems. This is where the physical aspect of the design process comes into its own, with the most successful design teams demonstrating how clay models are still important in understanding how a vehicle would look in the real world. However, the challenge is incorporating the physical clay models back into the digital design workflow once the designers have made tweaks to the model. 3D scanning tools can play a really important role here, by creating a truly joined up design process. However, the opportunity now exists for automotive manufacturers take this one step further and create a true feedback loop, so that multiple clay model iterations can be fed back into the design process to create a truly unique vehicle.
New types of car
While the majority of cars on our roads are fundamentally similar to those of fifty years ago, by the 2020s we may see a complete transformation in what we think of as a 'car'. Google's prototype driverless car is a long way from anything modern drivers are used to. There's no steering wheel for a start, and no control pedals. While Google's car is obviously radically different to what we know at the moment, even electric vehicles are transforming the fundamentals of what we expect. For example, true electric vehicles have no need for a traditional drive train, meaning no need for the transmission tunnel. This frees up a lot of space within the car. Equally, with the vehicle's dashboard controls becoming increasingly driven by software, all you need is a single touch screen panel, rather than multiple buttons across the dashboard.  For automobile manufacturers, this is an opportunity to think beyond the traditional layout. However, this can only be achieved with a design and manufacturing process that can simulate the combination of software and mechanical components cars will incorporate in the future.
Future materials
One of the biggest trends vehicle manufacturers now need to consider is that of fuel efficiency and limiting the impact of automobiles on the environment. While fuel prices may be at the lowest they've been for a number of years, consumers still want to get the most out of their cars.  A key part of this is making designs that are more efficient, using both lighter materials and more efficient designs. This is where the design and manufacturing processes have to work hand in hand. New cars have to be created with new materials in mind. Alongside this, the designs need to reflect the manufacturing tooling available. If you want to use aluminium, or lightweight composites in your new car, this must be reflected throughout the design and manufacturing workflow. There has to be real integration in the software behind the design and manufacturing workflow. Of course, when this is done effectively then manufacturers can benefit from faster time to market with vehicles that meet customers' needs
Driving ahead
The automotive industry is undergoing an exciting period of change. As with many other sectors, established ways of doing things are falling by the wayside, and vehicle manufacturing is no different. The automotive industry must understand these trends if they're to respond to them and remain competitive. The only way to achieve this is by not blindly sticking with existing processes, workflows and technology. As the industry is being disrupted by new technology, automotive manufacturers need to embrace this disruption if they're to continue to thrive. 
Bart Simpson is the Business Development Lead at Delcam, part of Autodesk